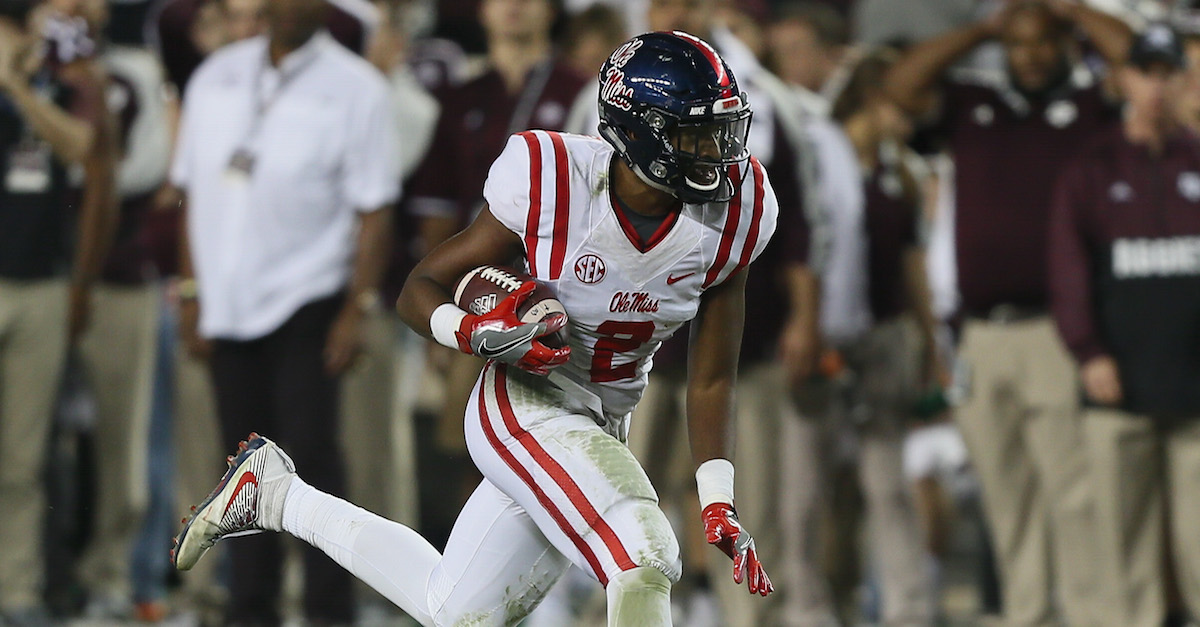 Bob Levey/Getty Images
COLLEGE STATION, TX - NOVEMBER 12: Deontay Anderson #2 of the Mississippi Rebels intercepts a pass from Jake Hubenak #10 of the Texas A&M Aggies in the fourth quarter at Kyle Field on November 12, 2016 in College Station, Texas. (Photo by Bob Levey/Getty Images)
Ole Miss safety Deontay Anderson has reportedly filed paperwork to request a full release from his scholarship and plans to transfer away from the program, according to USA Today's Dan Wolken.
Anderson claims he was misled by the program about its investigation status, as well as the termination of former head coach Hugh Freeze.
The former four-star prospect, who famously announced his commitment while skydiving, hopes to be eligible at another FBS program next season based on his plea with the NCAA, rather than sit out a full season, which is likely given his situation with the Rebels.
Anderson redshirted during the entire 2017 season, which makes his case even more likely to be granted.
Ole Miss imposed a voluntary postseason ban in 2017 — which eliminates any potential bowl berth with a sixth win in Thursday's Egg Bowl game against Mississippi State — in order to possibly receive a much less serious punishment from the NCAA as it continues to place sanctions on the football program.
Freeze resigned just before the 2017 season. Phone records that were obtained during a defamation lawsuit by former Rebels coach Houston Nutt revealed that Freeze contacted a female escort service, which coincided with the NCAA's ongoing investigation of the program, leading to his termination.