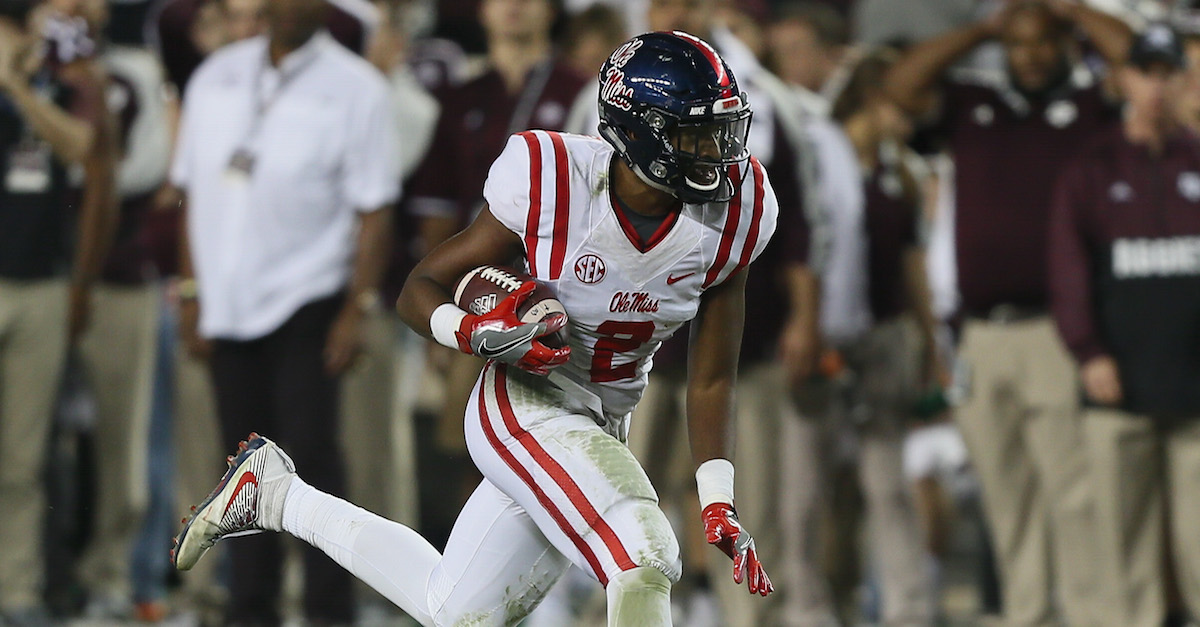 Bob Levey/Getty Images
COLLEGE STATION, TX - NOVEMBER 12: Deontay Anderson #2 of the Mississippi Rebels intercepts a pass from Jake Hubenak #10 of the Texas A&M Aggies in the fourth quarter at Kyle Field on November 12, 2016 in College Station, Texas. (Photo by Bob Levey/Getty Images)
Former Ole Miss safety Deontay Anderson has officially decided on his transfer destination after he applied for his release from Ole Miss a few weeks ago. He took to Twitter to make the announcement:
Anderson claims he was misled by the program about its investigation status, as well as the termination of former head coach Hugh Freeze.
The former four-star prospect, who famously announced his commitment while skydiving, hopes to be eligible at another FBS program next season based on his plea with the NCAA, rather than sit out a full season, which is likely given his situation with the Rebels.
Anderson redshirted during the entire 2017 season and that might help his case.
Ole Miss imposed a voluntary postseason ban in 2017 — which eliminates any potential bowl berth with a sixth win in Thursday's Egg Bowl game against Mississippi State — in order to possibly receive a much less serious punishment from the NCAA as it continues to place sanctions on the football program.
Freeze resigned just before the 2017 season. Phone records that were obtained during a defamation lawsuit by former Rebels coach Houston Nutt revealed that Freeze contacted a female escort service, which coincided with the NCAA's ongoing investigation of the program, leading to his termination.