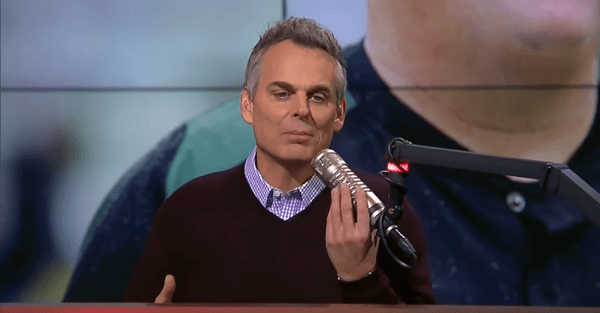 The Herd with Colin Cowherd/YouTube
The Herd with Colin Cowherd/YouTube
FOX Sports' Colin Cowherd is generally thought of as a West Coast guy and prefers his Pac-12 sports over SEC. He's railed against the SEC on numerous occasions, but it appears he thinks that one school in the south could be the right fit for free agent coach Chip Kelly. He has been linked to the Florida job almost as soon as Jim McElwain was fired and Cowherd surprisingly thinks that it would be a good match.
On his show, "The Herd with Colin Cowherd", he dispelled the notion that Kelly wouldn't fit because he doesn't like dealing with boosters and that he's also a West Coast kind of guy. In fact, it sounds like he might actually enjoy watching Florida football if Kelly were to go there.
"Yes, Chip Kelly would be a great fit at Florida," he says. "Have you watched Florida the last eight years? They can't pick up successive first downs. The South is intense — they love their football and they love their church. … Chip Kelly is a great hire."
The Gators obviously have to actually hire Kelly for Cowherd's prediction of a good fit to come true. They are still in the midst of their search with Kelly, UCF's Scott Frost and Mississippi State's Dan Mullen likely to be other candidates that could get a crack at the job in interviews.
You can watch the entire video below (it runs almost eight minutes) :
[h/t Saturday Down South]