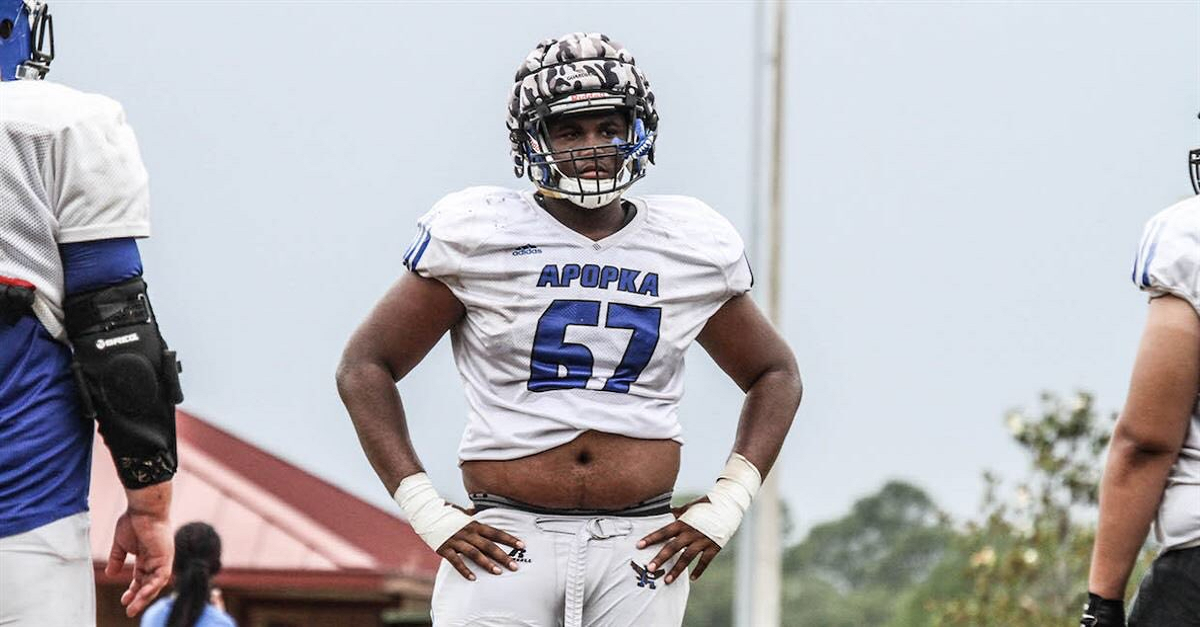 Twitter/@barneswilliam7
Williams Barnes is one of the biggest bodies available in the 2018 recruiting cycle and it shows with his 18 offers already. His 6'4″, 312-pound frame will have coaches salivating to get him on their offensive lines, but it looks like there are two staffs working the hardest to try to land him right now.
RELATED: Four heavy hitters "high" on list for Williams Barnes
Barnes told 247Sports that there are two schools in particular going at him the hardest in his recruitment right now.
"Probably Florida and UNC are on me the hardest," said Barnes. "If I had to pick one of those I would say it's UNC on me the hardest. They are on me through social media, text messages, they send me picture edits all the time."
A few schools Barnes said are likely to make his top schools list are Ohio State, Florida State, Auburn, and Georgia as well. He's ranked as the No. 4 offensive tackle in the country and No. 9 recruit in the state of Florida. He also holds offers from Alabama, Miami, Michigan and Ole Miss among others.