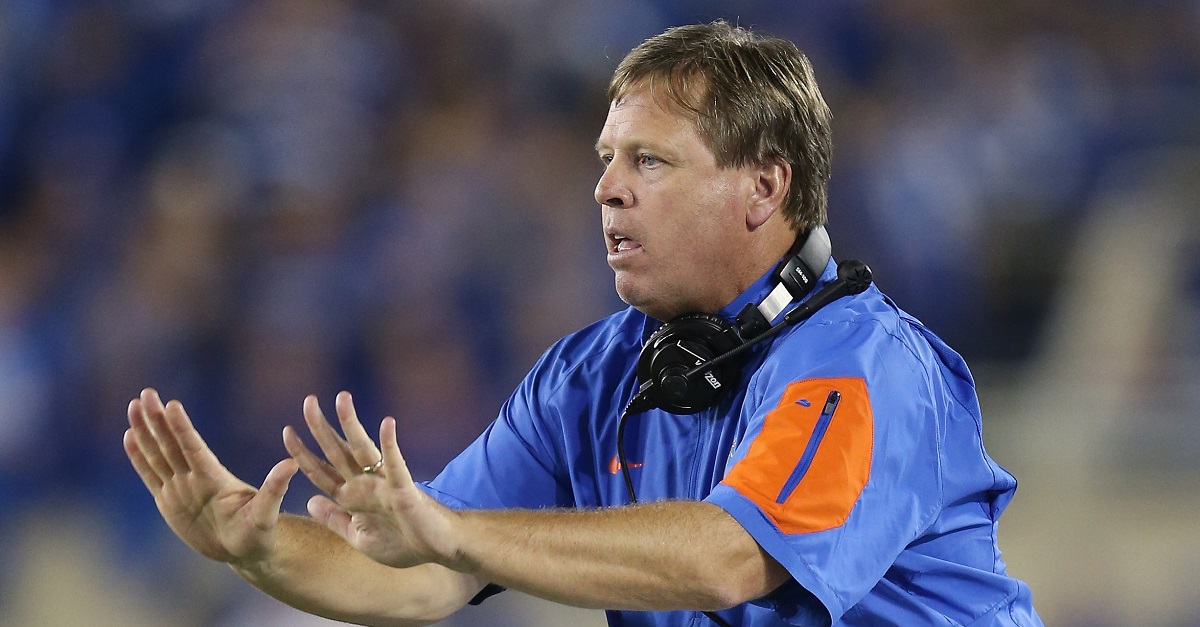 Andy Lyons/Getty Images
LEXINGTON, KY - SEPTEMBER 19: Jim McElwain the head coach of the Florida Gators gives instructions to his team against the Kentucky Wildcats at Commonwealth Stadium on September 19, 2015 in Lexington, Kentucky. (Photo by Andy Lyons/Getty Images)
Florida is in the midst of a coaching search after getting rid of Jim McElwain a few weeks ago and it looks like one major development may be forming. The SEC has reportedly cleared the school to hire Chip Kelly if it wishes to do so.
The school would need the SEC's permission to hire him because of his previous NCAA issues that put Oregon on a three-year probation and cost them scholarships over a few years. His initial 18-month show-clause ran up a long time ago and he has since been in the NFL with the San Francisco 49ers and Philadelphia Eagles.
Florida athletic director Scott Stricklin has previously responded to rumors about potential coaching candidates so don't be surprised if this gets shot down as well. However, there was a report that Kelly was being "thoroughly vetted" by the school as its possible next head coach and NFL insider Benjamin Allbright believes that the potential hire is picking up steam.
Florida fans will certainly like to see him on campus as they are in desperate need of offense and Kelly would definitely provide that. His Oregon teams were known for their "Blur Offense" because they scored so quickly and efficiently and that would be quite the change of pace for Florida that have witnessed these last few teams slogging on offense.