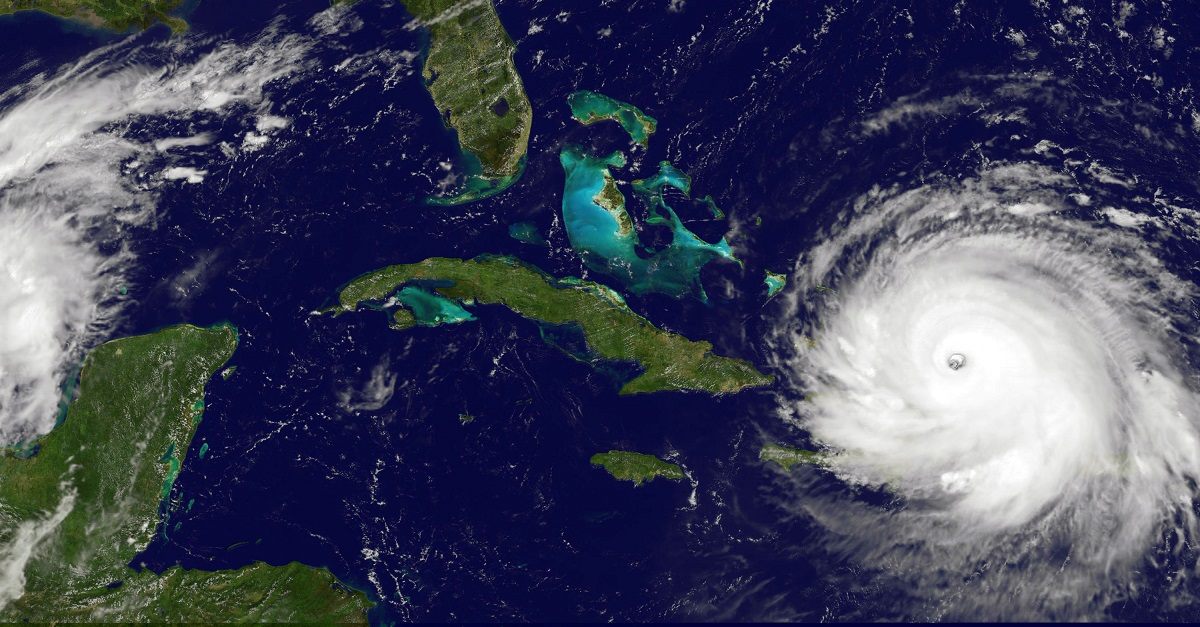 NOAA GOES Project via Getty Images
CARIBBEAN SEA - SEPTEMBER 7: In this NOAA handout image, NOAA's GOES satellite shows Hurricane Irma as it moves towards the Florida Coast in the Caribbean Sea taken at 16:15 UTC on September 07, 2017. Irma is a category 5 hurricane and will bring life-threatening wind, storm surge, and rainfall hazards to the Virgin Islands and Puerto Rico. The state of Florida is in the track of where the hurricane may make landfall. (Photo by NOAA GOES Project via Getty Images)
Hurricane Irma has forced cancellations or postponements of several football games already and has even caused ESPN to move a Miami-based show. The hurricane has now forced the cancellation of yet another game as Florida will no longer play Northern Colorado.
Florida athletic director Scott Stricklin also chimed in on the game and said everything was done to make it happen, but safety is much more important.
The hurricane's projected path has moved to the west and looks like this according to NBC 2 in Fort Myers.
The hurricane has already forced Miami to cancel its game against Arkansas State as well as impacted several other schools including FIU, UCF and USF.