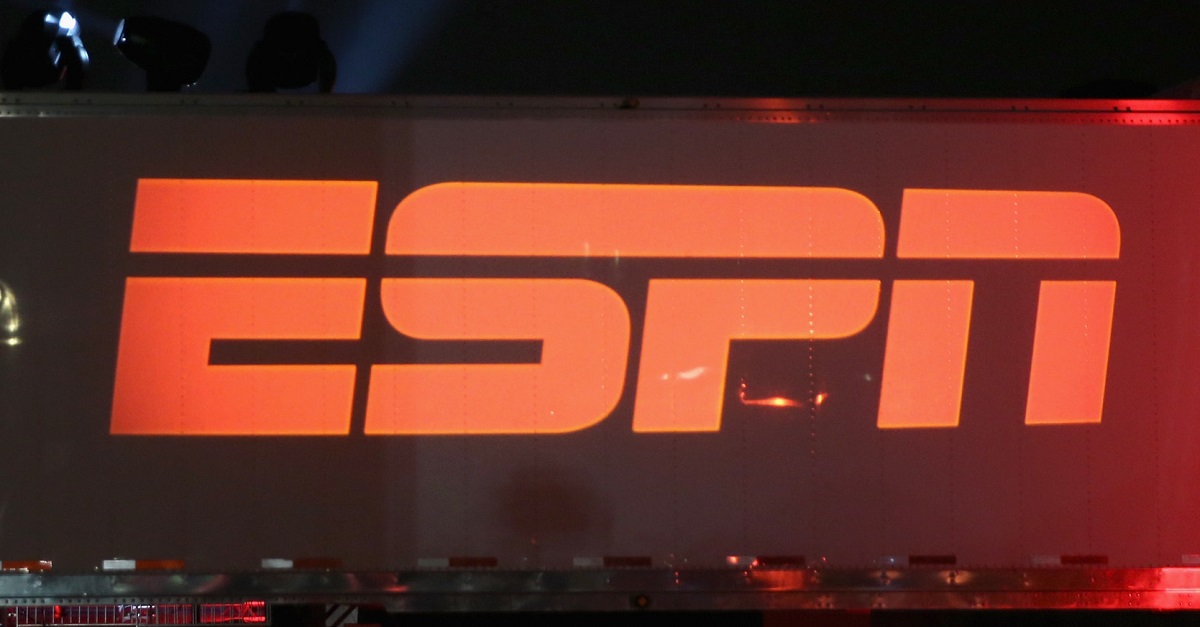 Robin Marchant/Getty Images for ESPN
HOUSTON, TX - FEBRUARY 03: Signage is seen during the 13th Annual ESPN The Party on February 3, 2017 in Houston, Texas. (Photo by Robin Marchant/Getty Images for ESPN)
Hurricane Irma is a very real threat in the state of Florida, and it's now forced the Dan Le Batard Show to be off the air until "at least Tuesday," according to the show's Twitter:
The latest news has shifted the start times for Florida State's game, and is rumored to affect Florida's.
Florida's original start time was 7:30 p.m. ET on the SEC Network.
Florida State has officially moved back its 7 p.m. contest against UL-Monroe to noon. Here's a statement from the team's website.
"We have moved the game time after consulting with a number of state agencies and based on the information we have on the potential impact on the state," said FSU President John Thrasher.  "The earlier start will give ULM the opportunity to travel safely after the game, and provide many of our fans a chance to come to the game and return home in time to make any necessary preparations."
Georgia State's game has been moved to Birmingham, Alabama on Saturday, while FIU's game will also be played in Birmingham, Alabama, on Friday.
The Miami Dolphins and Tampa Bay Buccaneers will play 16 consecutive games without a bye week.
In the college football ranks, while the game between Central Florida and Memphis is now expected to be played at 6:30pm on Friday, Miami's slate with Arkansas State has been officially cancelled.
Irma is currently projected to make it way through the Caribbean and start impacting Florida and the Atlantic coast of the U.S. this weekend.
The current 180mph sustained winds are the highest since Hurricane Wilma — also a Category 5 storm — reached 185mph sustained winds back in the historic 2005 hurricane season.
This story will be updated as more information is made available.