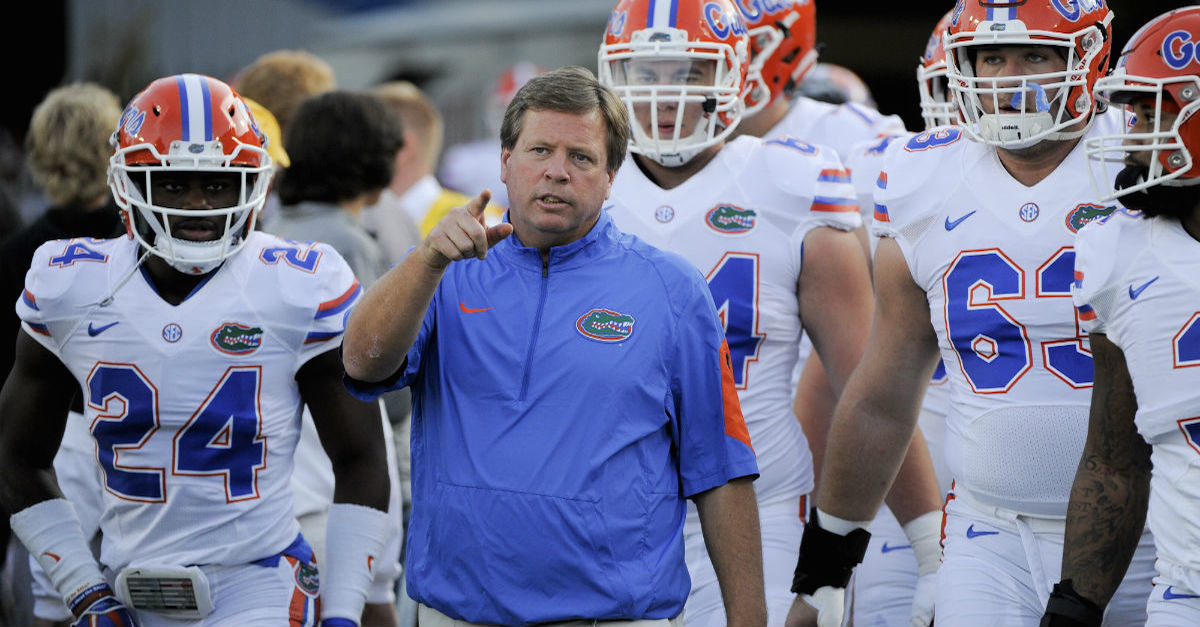 Ed Zurga/Getty Images
Seven Florida players were suspended by coach Jim McElwain for the Michigan game to open the season and it's because they were reportedly involved in a misuse of financial aid funds. The initial reports said that the suspension was just the Michigan game, but it turns out coach Mac has stiffer penalties in store for his players as they are suspended indefinitely from the team.
Those suspended players are: receiver Antonio Callaway, lineman Kadeem Telfort, defensive lineman Keivonnis Davis, defensive lineman Jordan Smith, linebacker James Houston IV and linebacker Ventrell Miller. Coach Mac said they will be expected to make financial restitution for the misused funds that triggered the suspensions in the first place.
Not all of the players have paid back the electronics and the whole restitution while some have done so. McElwain also said these guys missing the time they will will be "significant" in terms of how it affects their outlook for playing time in the 2017 season. Four of the players were freshmen so it remains to be seen if they would have seen a lot of time anyway, but Callaway is possibly the most important offensive player the Gators currently have on the roster.
[h/t 247Sports]