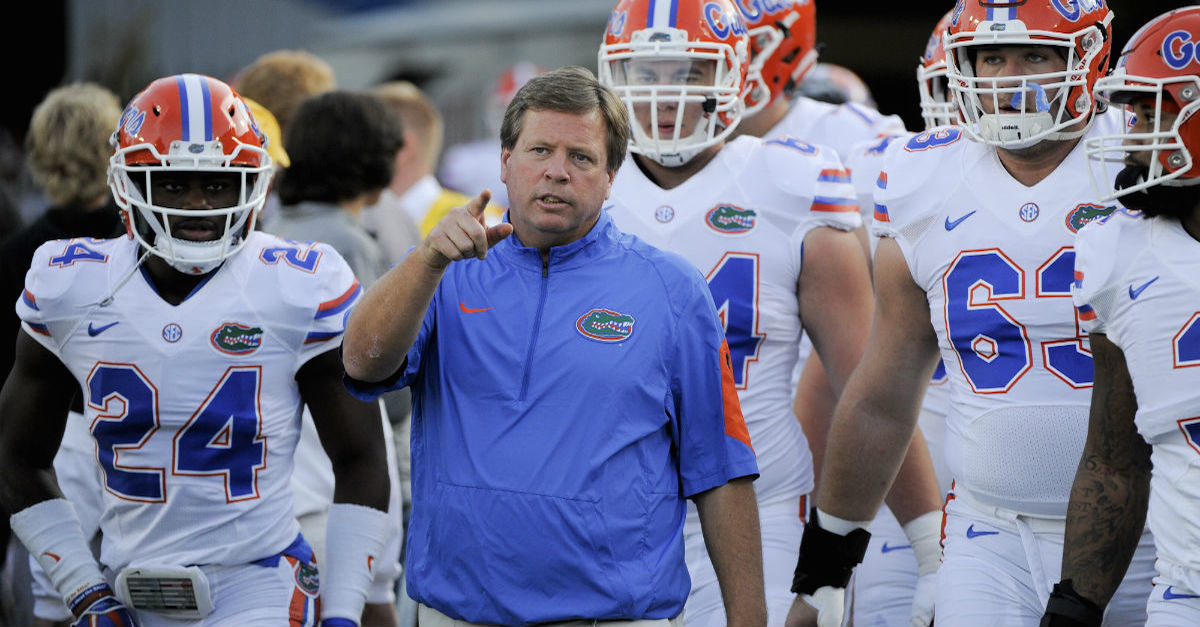 Ed Zurga/Getty Images
Florida had some bad luck and bad decisions made by players this offseason. The bad luck has been injuries to guys like receiver Kalif Jackson (foot), offensive guard Antonio Riles (torn ACL) and defensive backs Quincy Lenton (broken foot) and C.J. Williams (torn ACL).
RELATED: Florida gets Antonio Callaway back for season opener
Star cornerback Jalen Tabor and tight end C?yontai Lewis are missing the season opener because of a fighting incident that took place at practice. McElwain said Monday wide receivers Tyrie Cleveland and Rick Wells will be suspended for their BB gun incident in July.
RELATED: Security footage emerges of BB gun incident which led to two UF receivers arrests
The Gators did get some good news as star receiver Antonio Callaway will be able to play the game after being suspended and away from the team all summer because of a Title IX lawsuit.
RELATED: Decision reached in Antonio Callaway's Title IX sexual assault investigation
McElwain also added that a senior on the team is also suspended, but he didn't specify which one it was. He is the fifth player on the roster to be suspended for the season opener against UMass this Saturday.
[h/t SEC Country]