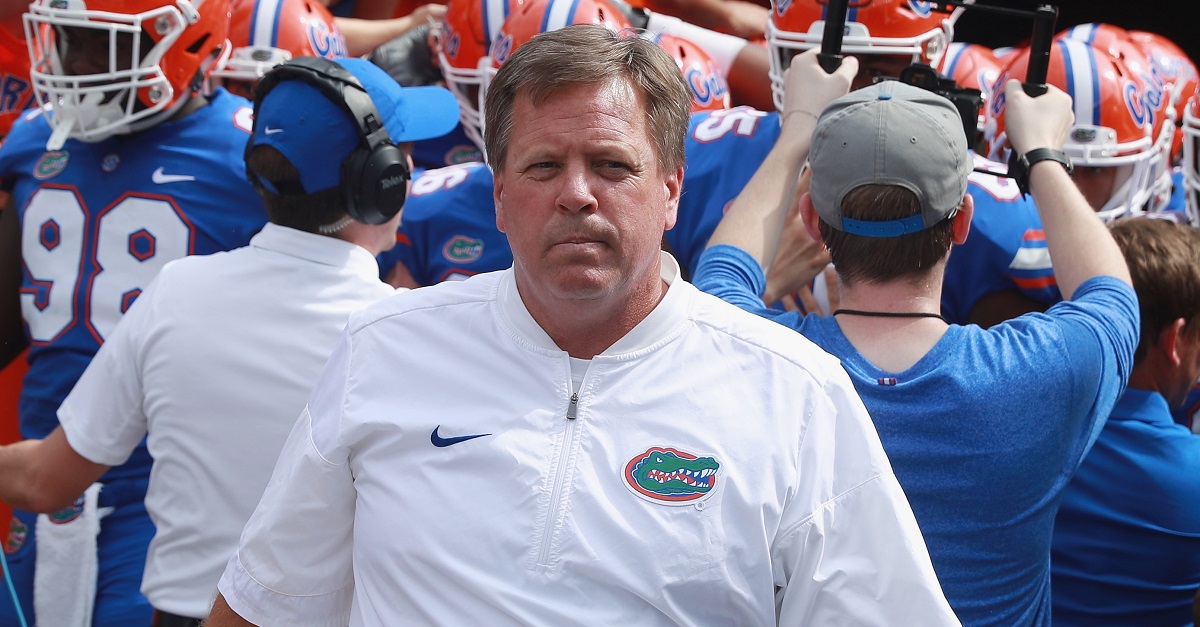 Scott Halleran/Getty Images
GAINESVILLE, FL - SEPTEMBER 16: Head coach Jim McElwain is seen on the field at the start of their game against the Tennessee Volunteers at Ben Hill Griffin Stadium on September 16, 2017 in Gainesville, Florida. (Photo by Scott Halleran/Getty Images)
While it's being reported that Florida and head coach Jim McElwain and the school have parted ways, apparently the manner in which they do it has not been finalized. ESPN is reporting that the school is asking McElwain to take less than his buyout worth nearly $13 million.
The source speaking with ESPN says that athletic director Scott Stricklin is meeting with McElwain Sunday afternoon to hammer out the details. And it would appear that it will all be finalized this afternoon according to Yahoo Sports:
The university may have a case to fire the coach outright without paying him his buyout because of the death threats he reportedly received last week before the Georgia game. He reportedly did not give any more details to Florida officials who were asking for them and that could be considered insubordination. That would nullify his buyout as he would be fired with cause at that point. However, it doesn't seem that route is the one that will be taken.