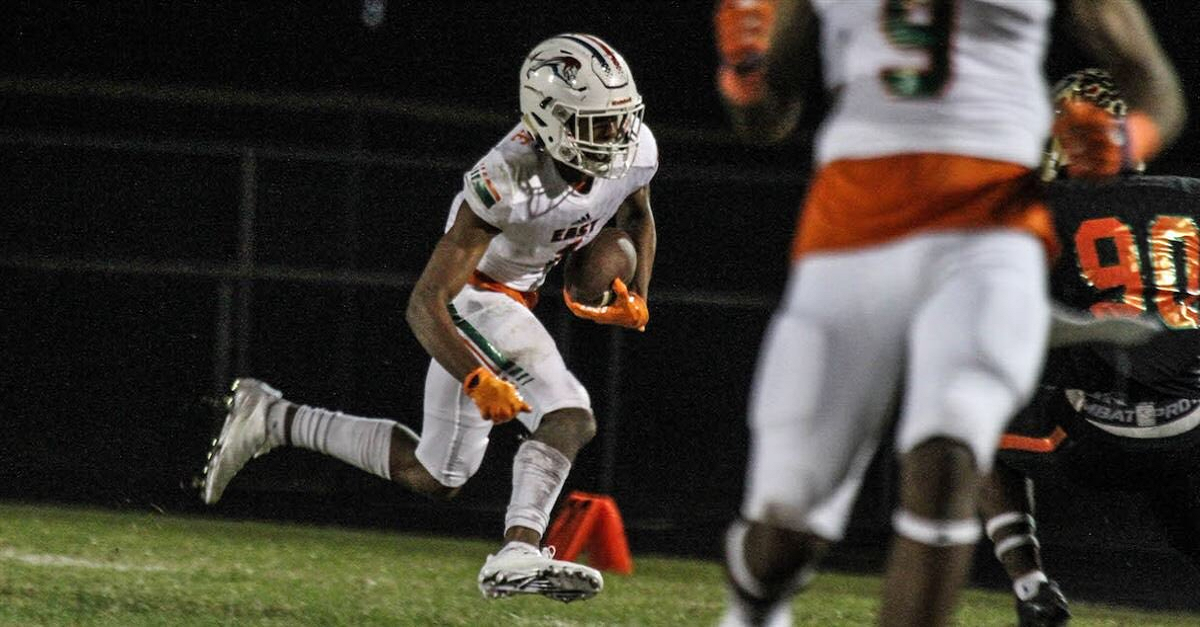 @JohnDunmore2/Twitter
@JohnDunmore2/Twitter
Four-star receiver John Dunmore had been committed to Florida since April of 2017, but it would seem that he is opening up his recruitment again. He made the announcement via Twitter:
Here's his message in its entirety:
"I want to first off thank Coach Mac, Coach Mullen, Coach Seider, and the rest of the coaching staff at the University of Florida. Secondly, The great fans of University of Florida themselves, for always rooting for me and showing the best support any person could ask for. Furthermore, to whom it may concern, my family and I believe it is in my best interest to Open Up My Recruitment Process and Decommit from the University of Florida and make sure that I am making the best decision for myself and my family 15 years down the road….
I understand that this will burn bridges, and create so much tension between me and the people of Florida, but what I hope is that you find it in your heart to understand that I have people that depend on me for their well-being.
Psalms 25:4-5

The 6-foot-2, 172-pound receiver out of Hollywood, Fla. is ranked as the No. 25 recruit at his position and No. 22 recruit in the state according to the 247Sports Composite rankings. He also has offers from Auburn, Georgia, Louisville, Michigan, Oregon and Tennessee among others.
Here are some of his highlights: