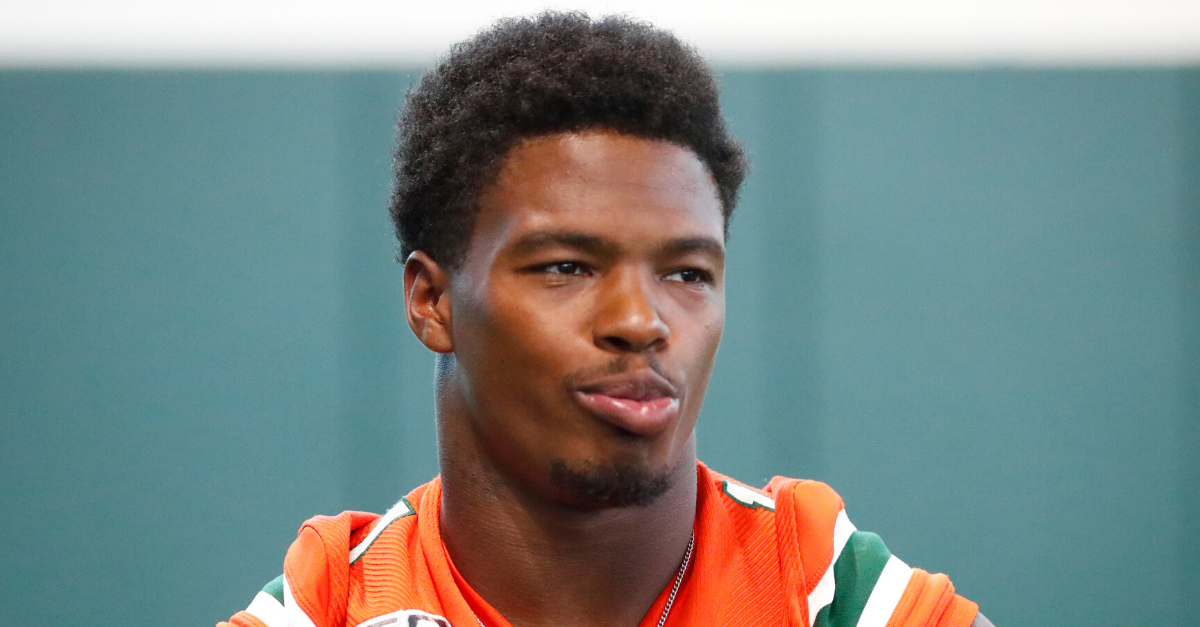 AP Photo/Wilfredo Lee
Not long ago, running back Lorenzo Lingard was a can?t-miss recruit. He had blazing speed that made every college football fan and coach in America drool. The former five-star prospect ultimately chose the Miami Hurricanes out of high school, but he has since moved on and now everyone will get to see him play sooner than expected.
Shortly after entering the NCAA Transfer Portal, Lingard committed to the Florida Gators. It was a big-time win for head coach Dan Mullen at the time, and it?s an even bigger victory now. The redshirt sophomore is officially eligible to play during the 2020 season.
The social media announcement on his birthday sure made everyone in Gator Nation excited.
RB Lorenzo Lingard Granted Immediate Eligibility
RELATED: Florida Gators Sign Former 5-Star Wide Receiver from Penn State
Lorenzo Lingard is ridiculously fast. He once clocked a 4.27 40-yard dash. That?s just a small dose of the talent the University of Florida is getting from the Orange City, Florida, native if he?s completely healthy.
After playing six games as a true freshman in 2018 ? totaling 17 carries for 136 yards with two touchdowns ? Lingard suffered a season-ending knee injury. He played two games on special teams last season, but decided to redshirt in order to get back to full strength.
With Lamical Perine now in the NFL, Lingard will likely battle with Dameon Pierce on the depth chart next season. He chose to play in the SEC for the Gators after receiving offers from the likes of Alabama, Auburn, Clemson, Florida State, Georgia, Notre Dame, Ohio State, Oklahoma, Tennessee and Texas out of high school, according to 247Sports.
The 6-foot Miami transfer has the chance to be special in Gainesville, and there?s no doubt Florida?s backfield just got a lot better with this news.