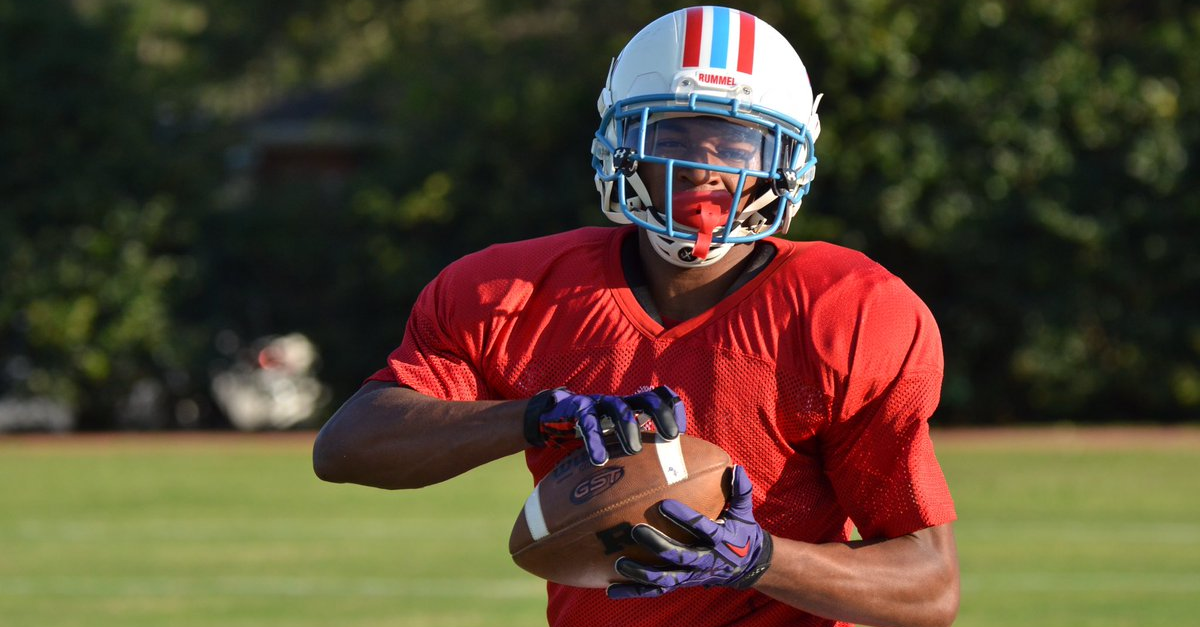 Twitter/@10jayy__
Twitter/@10jayy__
For the second time this year, four-star wide receiver JaMarr Chase (6-foot-1, 195 pounds, Metaire, La.) has announce that he has decommitted.
On Wednesday, Chase announced that he had decommitted from Florida, ending what had been a four-month commitment.
This is far from a surprise, as Florida parted ways with head coach Jim McElwain less than two weeks ago. With the coaching change, it appears that Chase wants to reevaluate his options for his college football career.
This marks the second time this year that Chase has decommitted, having done the same to Kansas earlier this year.
According to the 247Sports Crystal Ball, TCU is now the major favorite for Chase. Chase is a consensus four-star recruit, and is ranked as high as the No. 6 wide receiver in the country by the 247Sports player rankings.