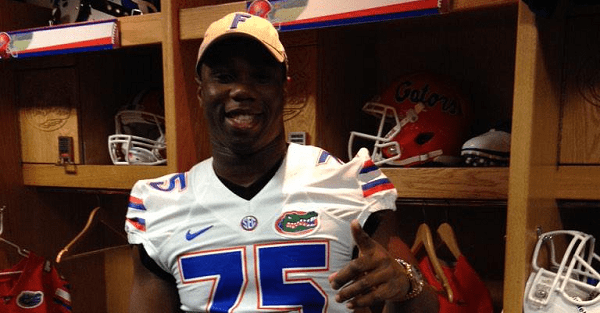 @Chosen1_live75/Twitter
@Chosen1_live75/Twitter
Offensive guard Richerd Desir-Jones was one of the players involved in the credit card fraud scandal that dominated the early headlines of the Gators' season. Now, it appears as if he is going to distance himself from the school and land with a JUCO to play football this season.
He has also changed his bio on his Twitter account to reflect the new program he is with currently. Desir-Jones was originally a defensive tackle in the class of 2015. However, he switched over to offensive guard, but never saw the field in 2017 because of the charges levied against him in the credit card fraud case.
The 6-foot-4, 290-pound guard will surely be a good player for Coffeyville this season and he will likely try to make his way back to the FBS ranks once he finishes a season playing at the JUCO level.