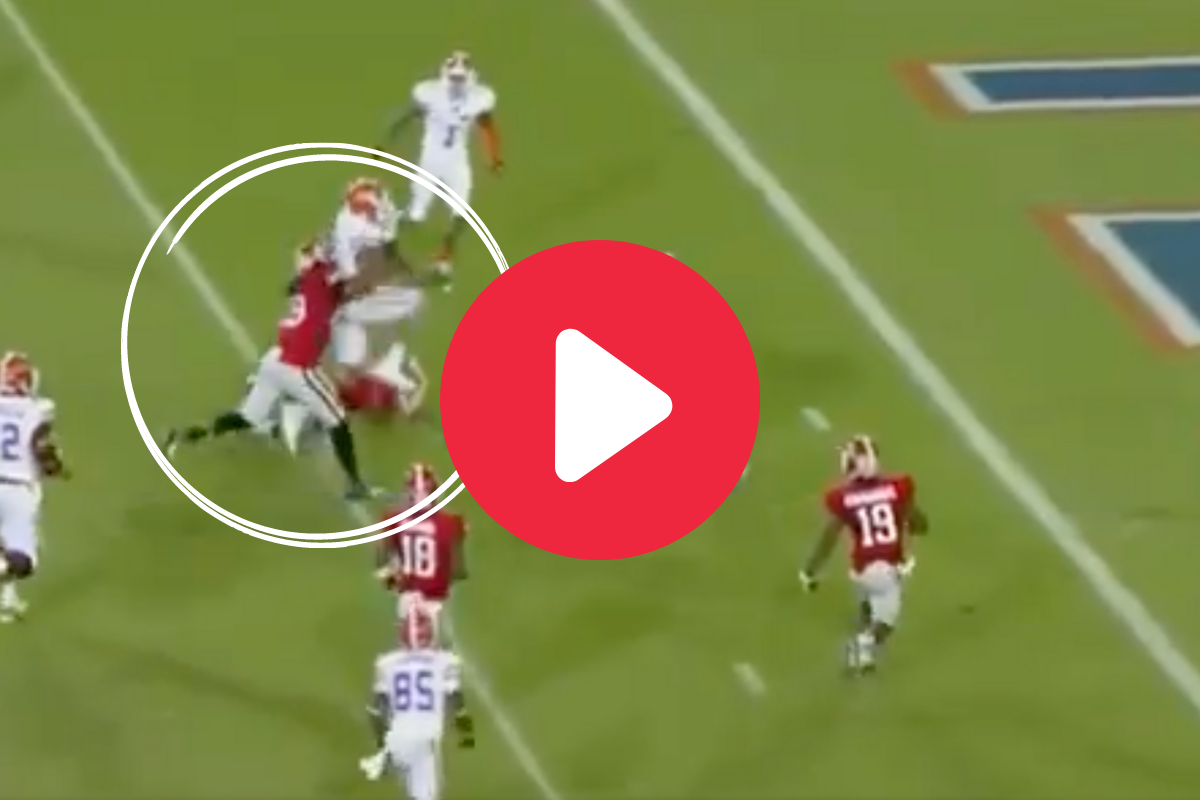 Screenshot from Twitter
Jarvis Jones is one of the most hated Georgia Bulldogs in the minds of Florida Gator fans. Trust me, as a UF alumni I can tell you I still sadly reminisce about the one play — the play of his career — that broke all of Florida faithful's hearts back in 2012.
It was a top-10 matchup. Florida entered Jacksonville undefeated after beating the likes of Texas A&M, LSU and South Carolina. Georgia suffered one loss early in the season but was still in the running to play in the SEC Championship Game. They just needed to send UF home as losers.
Thanks to Jarvis Jones, they did.
Jarvis Jones' Strip Against Florida in 2012
RELATED: The "Timeout Game": Relive Florida-Georgia's Wild Ending in 1993
Both teams had trouble offensively that day. Late in the fourth quarter, Will Muschamp's Gators found themselves down 9-17. They drove down the field and looked poised to score a touchdown and potentially tie up the game on a two-point conversion.
That's when Jeff Driskel completed a pass to tight end Jordan Reed, who never saw Georgia's All-American defender coming. Jones punched the ball out of Reed's hands from behind him just as he was about to leap into the end zone. Georgia recovered the ball in the end zone.
Georgia running back Todd Gurley iced the game with a few first downs. Just like that, Georgia ended Florida's chances at a BCS National Championship title or an SEC title, for that matter.
I can't even tell you how much that strip fumble hurt at the time. I was a freshman at Florida and couldn't believe what I saw. It stung. A lot. As any loss to your rival does.
Jarvis Jones went on to be drafted by the Pittsburgh Steelers with the 17th overall pick in the 2013 NFL Draft. He spent a few seasons in the NFL but has been out of the league since 2017.
Still, he'll always be a legend in Athens for plays like this one.
Related Videos