Louisiana State University's Fighting Tigers competes in the Southeastern Conference (SEC). The SEC conference is a part of the NCAA Division 1's Football Bowl Subdivision (FBS). The team became known as the Fighting Tigers in 1896 during its fourth season. The football team was formed several years earlier, however, in 1993. Dr. Charles Coates assembled the team to compete against Tulane in a game that they would ultimately lose. The school's colors, purple and gold, stemmed from a trip to a local store during the time. In preparation for the Carnival season, the store was stocked with purple and gold ribbons. The green ones had not yet arrived. Noteworthy LSU players include Billy Cannon, LaRon Landry and current NFL player Eli McGuire.
Tiger Stadium, also known as Death Valley, is the stadium where the LSU team has played its home games since 1924. The original stadium seated about 12,000 people. Now, with a capacity of over 100,000, the stadium is the fifth largest city in the state of Louisiana on packed game days. The stadium hosted the New Orleans Saints in 2005 following the devastation of Hurricane Katrina.
Follow this FanBuzz page for breaking news about Louisiana State University's Fighting Tigers, including updates regarding the coaches, players, season schedules and more. This page is dedicated to the LSU team, but FanBuzz has pages dedicated to several SEC schools and other Power Five members, making it easy for casual and diehard fans to stay up to date throughout the season and beyond.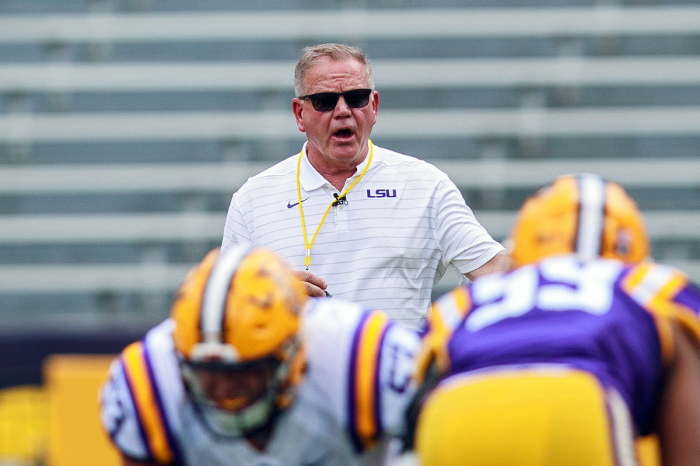 College Football
What to Expect from Brian Kelly's First Season at the Helm of LSU Football
To say the last two seasons for LSU were disappointing would be a big understatement. Just two years removed from…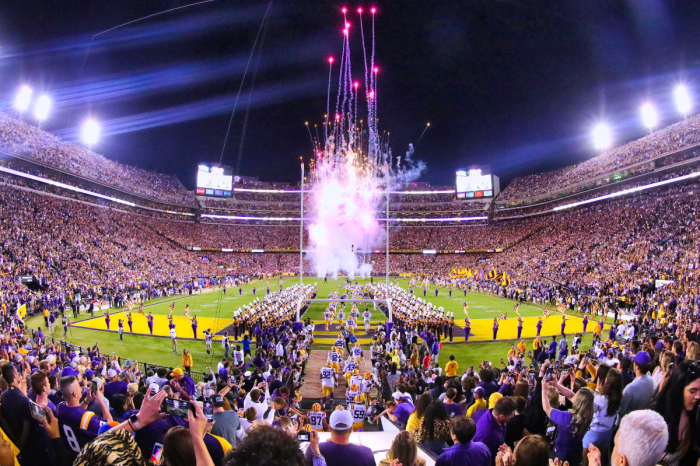 LSU
LSU After Dark: How the Tigers Made Night Games Famous
Louisiana State University is known for many things in college football. Nothing is more imposing than Saturday night games inside Tiger…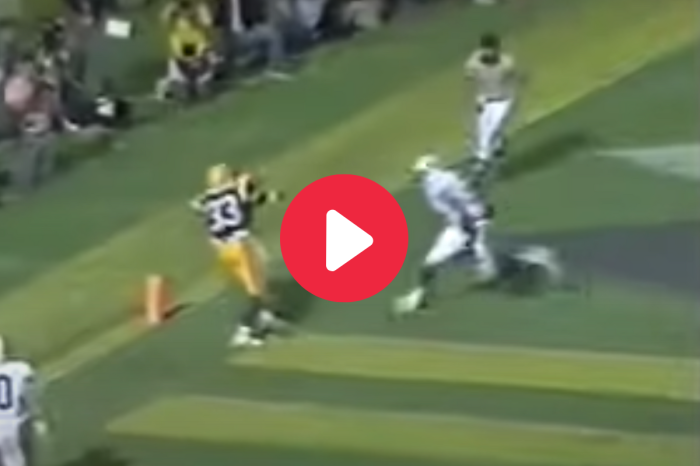 LSU
LSU's "Earthquake Game" vs. Auburn Shook Death Valley Like Never Before
The LSU Tigers have many great traditions, but perhaps nothing tops Saturday night games at Tiger Stadium. They are special…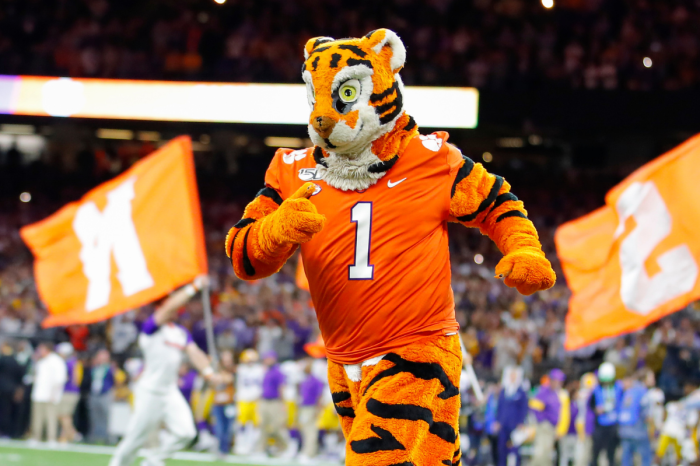 Clemson
LSU Fans Thought Clemson's Mascot Stunk, So They Started a GoFundMe for a New One
College football mascots are more than just props used to hype up crowds on Saturday afternoons. Oftentimes, they embody an…