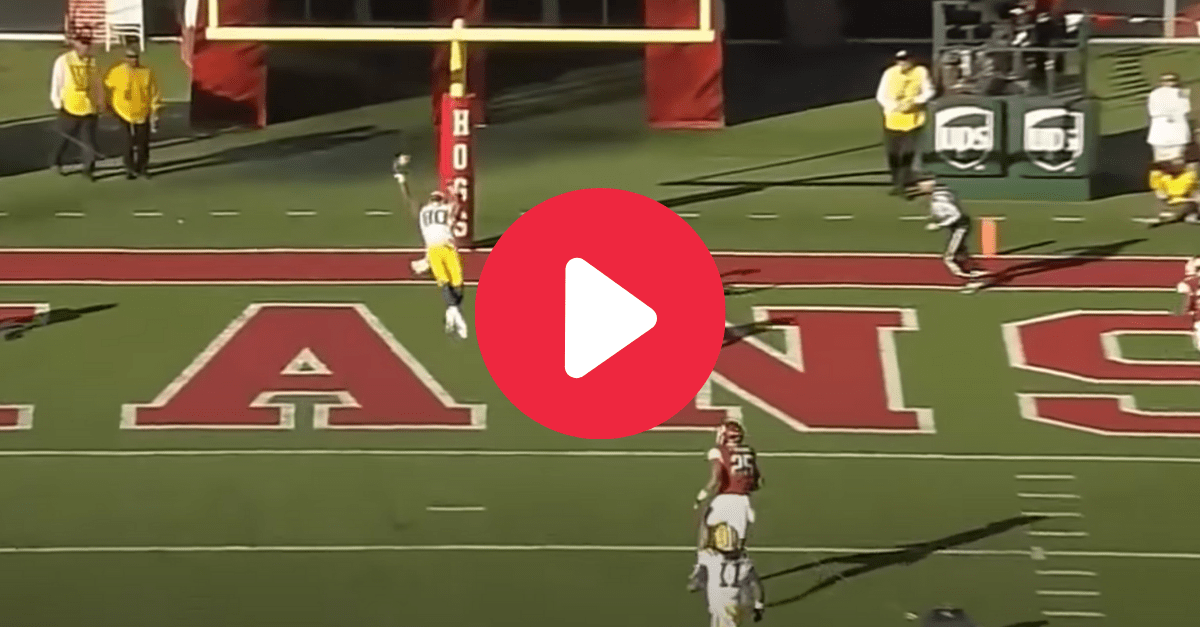 Screenshot from YouTube
Jarvis Landry isn't the first guy LSU Tigers fans think of when considering the best wide receiver to wear the purple and gold. Odell Beckham Jr., Josh Reed, Wendell Davis and plenty of others are names one could draw out of a hat for that title.
But there's no doubt that Landry often gets overlooked. He played in OBJ's shadow in Baton Rouge but still managed to put up 1,800 career receiving yards, including a 1,000-yard season his junior season in 2013. Landry and OBJ have been friends since high school and even now call the same NFL team their employer.
While Beckham Jr. blossomed into one of the best receivers in pro football and famously hauled in "The Catch," it was Landry who made a similarly spectacular one-handed grab while at LSU.
Jarvis Landry's Incredible One-Handed Catch
RELATED: That Time OBJ & Jarvis Landry Exploded for 449 Yards of Offense
Sheesh.
Landry somehow snagged that pass out of the air and avoided the field goal post. The touchdown proved to be pretty important in LSU's 20-13 win over Arkansas in 2012. Landry himself finished with eight catches and 75 receiving yards.
Don't ever try to say Jarvis Landry isn't on Odell's level.