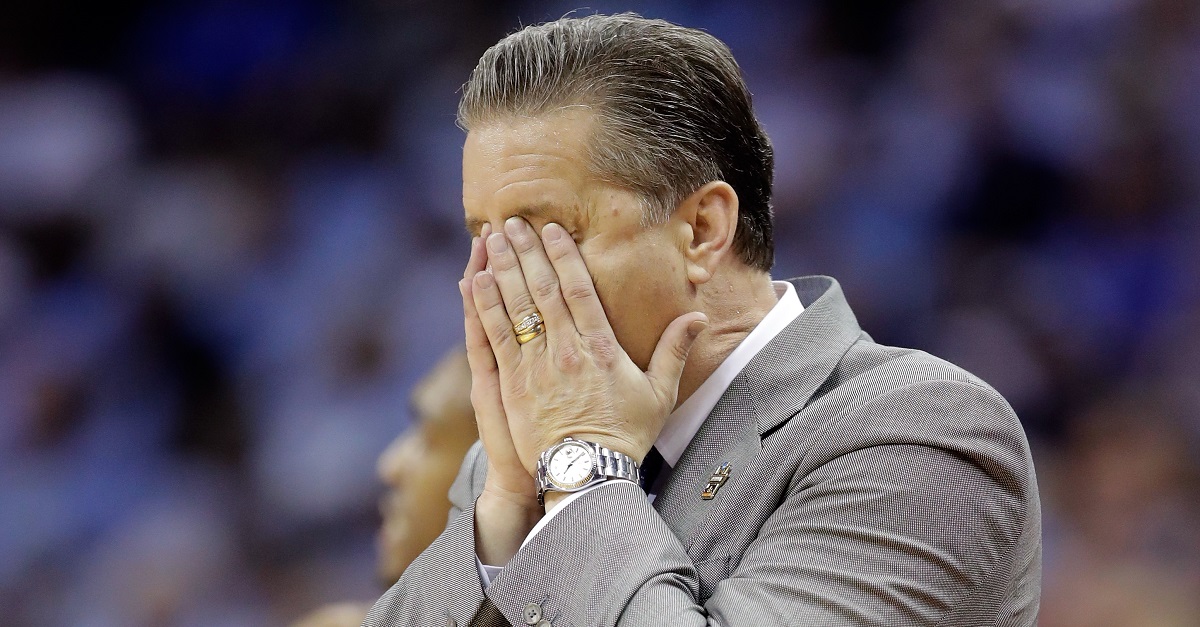 Andy Lyons/Getty Images
Photo by Andy Lyons/Getty Images
A day after inferring the one-and-done talent on Kentucky's roster was selfish, ESPN personality Seth Greenberg explained his sentiment to Kentucky Sports Radio.
For a little context, following a clip of John Calipari saying the Wildcats were walking around with unwarranted arrogance, Greenberg said the following on air:
?This is part of the process if you?re going to recruit these one-and-done guys,? Greenberg said. ?These guys have been recruited since they?re 13 years old. They?ve been enabled since they?re 13 years old. They all think, ?It?s not about Kentucky, it?s about how quick can I get to the league?? It?s all about me, me, me. They don?t know how to play hard. They can?t maintain an intensity. John Calipari coaches his team really hard, but they?re more concerned about themselves than the good of the group.?
On Thursday, he took to KSR to clarify his statement:
?We need to appreciate some of these other teams because they?ve earned it,? he said. ?They?re playing at a high level. Now they don?t have the sexiness of a Kentucky or a Duke or maybe a Kansas, but they?re good basketball teams that have won games and are playing good basketball and they?re further along, and they should be further along.?

?I wasn?t singling out Kentucky. I was singling out the culture of our game. I was also singling out that there are other teams out there that deserved to be mentioned because they are playing at a high level. Plain and simple.?
Greenberg would go on to say the comments were not about Kentucky specifically, but about the culture in general. He'd also put the accountability on the players and slightly less John Calipari.
?Look, Cal is the best at getting guys to be the best version of themselves and giving up a little bit of themselves for the good of the group. But along that process there is a fight, and how certain kids see themselves and who they need to be to be winning players, sometimes is two different things. When Cal is not in their ear coaching them ? when Cal says, ?you know what, some guys aren?t allowing me to coach them? or ?they?re going and doing they?re own thing? ? that means they?re not allowing themselves to be coached. No one is better at doing it than he is, but you can?t coach someone who doesn?t want to be coached.?

?I think they?re good kids but I don?t think they?re as competitive as they need to be and I don?t think they?re as tough as they need to be.?