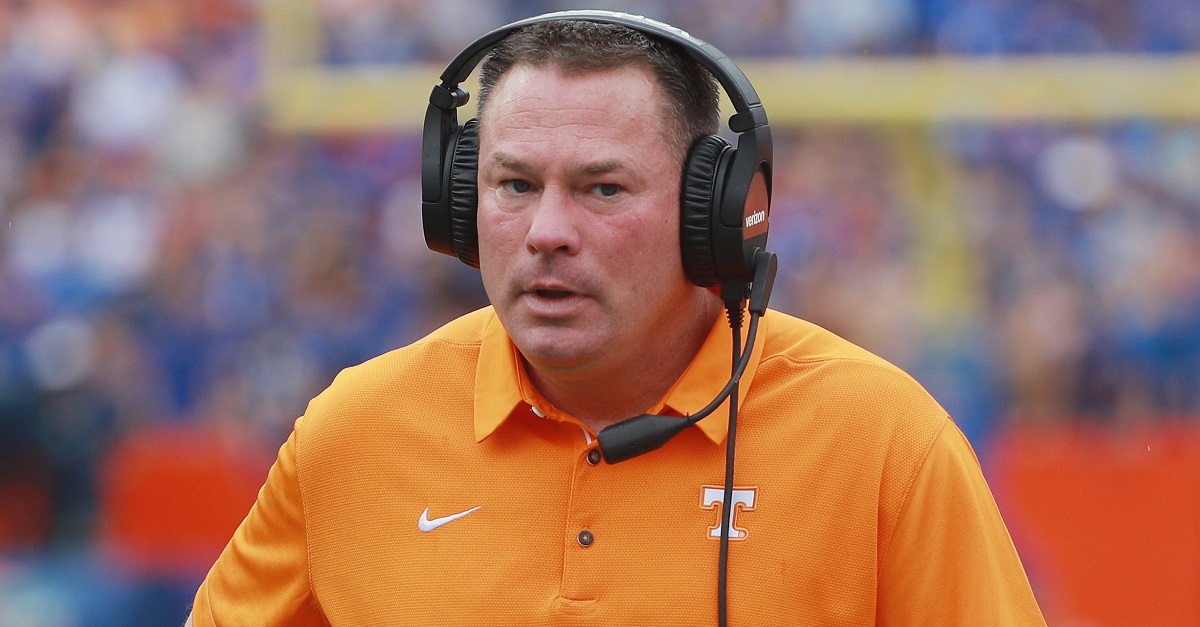 Scott Halleran/Getty Images
GAINESVILLE, FL - SEPTEMBER 16: Head Coach Butch Jones of the Tennessee Volunteers is seen on the sidelines during the second half of their game against the Florida Gators at Ben Hill Griffin Stadium on September 16, 2017 in Gainesville, Florida. (Photo by Scott Halleran/Getty Images)
Tennessee coach Butch Jones entered the 2017 season on the hot seat and Saturday's loss to Florida didn't do him any favors.
Jones' Vols gave up a 63-yard Hail Mary touchdown as time expired to lose 26-20 in Gainesville.
While there were numerous coaching lapses throughout the game leading up to that point, Tennessee's defensive alignment on the final play has been scrutinized by many, including the ESPN Sunday NFL Countdown crew.
Legendary NFL wide receiver Randy Moss and cornerback Charles Woodson both dissected the play from their positional perspectives and torched the Vols' inability to play prevent defense in an obvious Hail Mary situation.
Things aren't looking good for Jones on Rocky Top. Over the past year, he's consistently driven away a growing portion of the fanbase, which may have finally gone unanimously against him after Saturday's performance, which also included a first-and-goal possession on the 1-yard-line that resulted in an interception.
But doing so during a nationally televised game may have helped the rest of the world realize what many Tennessee fans have already known — Butch Jones is in way over his head.