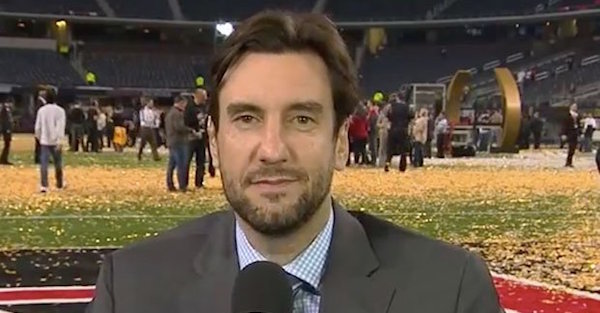 @Dopediscjockey/Twitter
@Dopediscjockey/Twitter
Tennessee is still looking for a new head coach and one analyst claims to have the answer.
FOX Sports' Clay Travis name-dropped former Tennessee and current Dallas Cowboys tight end Jason Witten as having told athletic director John Currie that he would "leave the Cowboys to take over the Tennessee football job."
Witten played at Tennessee from 2000-02 before embarking on a stellar career with the Dallas Cowboys that will likely earn him a spot in the Pro Football Hall of Fame.
Currie has earned criticism among Vol fans for his attempt to hire Ohio State defensive coordinator Greg Schiano as Tennessee's head coach on Sunday, which was protested both on social media and on UT's campus.
Schiano, a former head coach at Rutgers and with the Tampa Bay Buccaneers, had previously worked as a defensive assistant at Penn State under former defensive coordinator Jerry Sandusky, who was convicted of child molestation stemming from his tenure with the Nittany Lions in 2012.
According to a report, Schiano allegedly knew of Sandusky?s sexual abuse and turned a blind eye, according to testimony from former Penn State assistant Mike McQueary that was unsealed in 2016 by a Philadelphia court.
Schiano has denied the allegations in the past, having told ESPN?s Adam Schefter: ?I never saw any abuse nor had reason to suspect any abuse during my time at Penn State.?