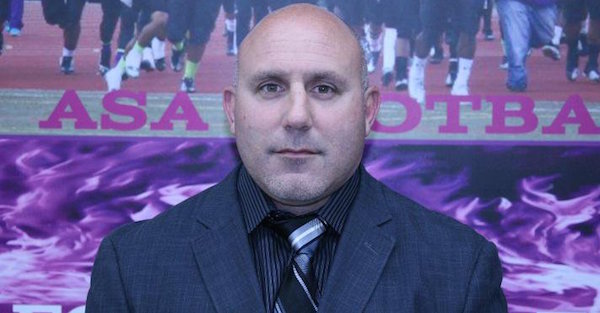 @JuCoFootballACE/Twitter
@JuCoFootballACE/Twitter
ASA College (Brooklyn, N.Y.) head football coach Joe Osovet announced that he will be joining Jeremy Pruitt's coaching staff at Tennessee on Wednesday via Twitter.
Osovet spent the past two seasons coaching the Avengers, which followed four seasons at Nassau Community College (Garden City, N.Y,), where he was named the USA Sports Writer JUCO Coach of the Year in 2014.
Sources told Rivals' Jesse Simonton that the former JUCO head coach will be taking on an off-the-field offensive analyst role, while confirming Tuesday's report that former Heisman Trophy winner Chris Weinke was the favorite to replace former running backs coach Robert Gillespie.
Osovet, who is known for running a "high-octane spread offense," coached three players ranked in the top 20 of ESPN's Junior College 50 for the 2018 JUCO transfer recruiting cycle, including LSU signee Badara Traore, according to SEC Country.
The Vols signed four JUCO transfer prospects — defensive end Jordan Allen, tight end Dominick Wood-Anderson, defensive tackle Emmit Gooden and offensive tackle Jahmir Johnson — which was the most among any SEC team.