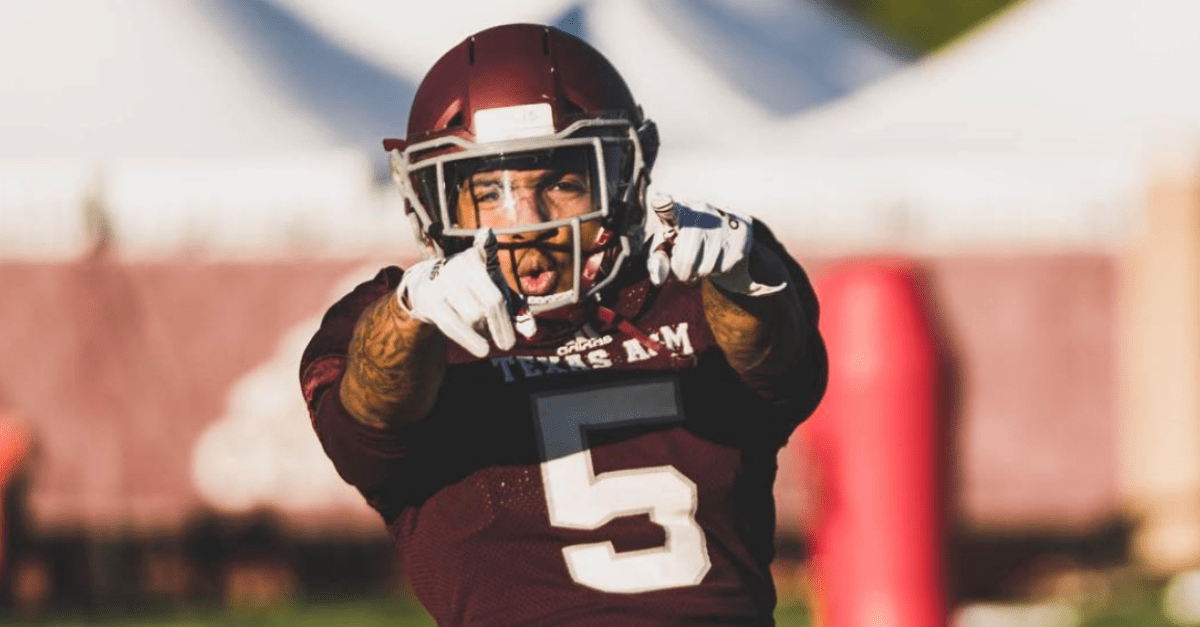 Instagram: @aggiefootball
The Aggies better not get caught slipping this week!
Texas A&M (6-4) hosts UAB (9-1) at 7 p.m. ET on Saturday for the last game of the season at Kyle Field in College Station. Typically on Senior Night, you invite a team that you are more likely to defeat so that the seniors can have one last great home game memory in front of their parents, fans, and student body.
However, this UAB Blazers team is not just coming in to score a big check for their university. They are trying to gain some national exposure at Texas A&M?s expense.
UAB comes into this game 9-1 and haven?t lost a game since Week 2. The Blazers are trying to win Conference USA. They already punched their ticket into the conference championship game with a historic overtime victory over Southern Miss for the program's first division title in school history.
The Blazers are very confident and extra motivated. UAB head coach Bill Clark even said that he would prefer to play a power conference opponent toward the end of the year. They are ready to go. The Aggies will have to match this intensity and confidence.
The Aggies may be trying to use this upcoming contest as a warm-up game to prepare for their SEC Super Bowl game at the end of the season against LSU, but if they overlook UAB, they will take a huge step backwards and become irrelevant in the SEC, as they would be more likely to finish 6-6.
Losing to UAB would not only be embarrassing for Texas A&M from the standpoint of losing to a Conference USA team, but also to do it at home in prime time on Senior Night would be a disaster. After all, the SEC also has a reputation of dominance to maintain. The casual fans keep a tally on the bowl games that SEC teams lose and this would be no different.
The Aggies need to stay focused, limit the turnovers, and tighten up on their pass defense this week.
The Aggies need to win this game almost as bad as they need to beat LSU.