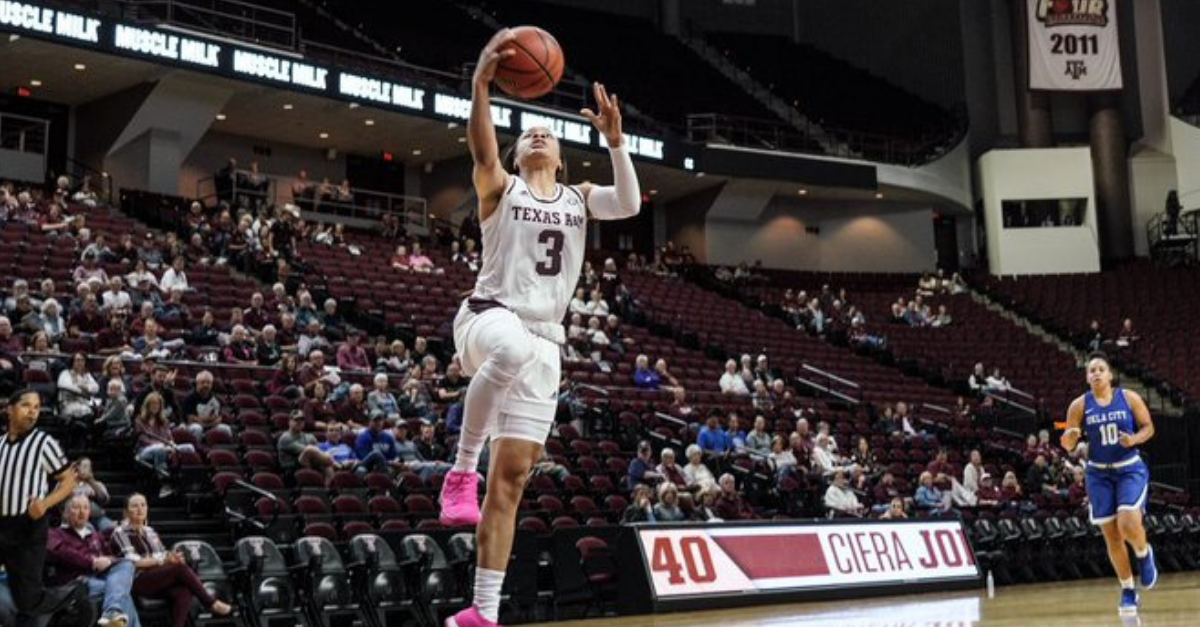 Twitter: @AggieWBB
The No. 20 Texas A&M Aggies women?s basketball team looked impressive as they won their 11th-straight exhibition game, defeating Oklahoma City, 81-40, at Reed Arena last Friday. Although the game started off a little slower than head coach Gary Blair would have liked, the lady Aggies showed a glimpse of what they can be once they develop a little more chemistry.
They also showed that the Aggies can be more than a one-woman show this season with the 2017-18 unanimous National Freshman of the Year, Chennedy Carter.
RELATED: Is Chennedy Carter the Aggies? Secret Basketball Weapon?
Although Carter played extremely well — leading all scorers with 21 points — there were four Texas A&M players that scored in double figures, including two of the new players in the Aggies starting lineup. Ciera Johnson had 12 points and seven rebounds, while Aaliyah Wilson added 10 points and three assists. This is a trend hopefully they can continue.
The Aggies won by almost 40 points, but they got down early part of the game trying to make their best impression of the Golden State Warriors by shooting a lot of 3-pointers and long-range twos. Fortunately, Carter settled down and started hitting some mid-range jumpers and kicking the ball to open teammates so they could get into a shooting rhythm.
The Aggies also showcased their ability to lock down on defense and keep a team out of the paint. It was encouraging to see Coach Blair?s defensive philosophy on display this early with a decent offensive team. Oklahoma City was a good preseason test, considering they were a good team last year, finishing 26-6 and averaging almost 80 points per game. So this performance was not a fluke or and blowout of a team that was incapable of putting up a fight.
Going into this season, Carter will still be the leading scorer and biggest threat on this team, but it looks like she has a lot of help. Teams won?t be able to double-team her and the zone won?t necessarily work against her either. She is seeing the entire floor and has appeared to have gotten better finding her teammates.
The Aggie women?s team will open the regular season on Wednesday at 6 p.m. against Rice in the Maroon Madness Tip-Off. Based on the performance that they have put on last week, you have to be excited!
If they can sustain this level of defensive intensity while sharing the scoring load, they will be a force in the SEC.