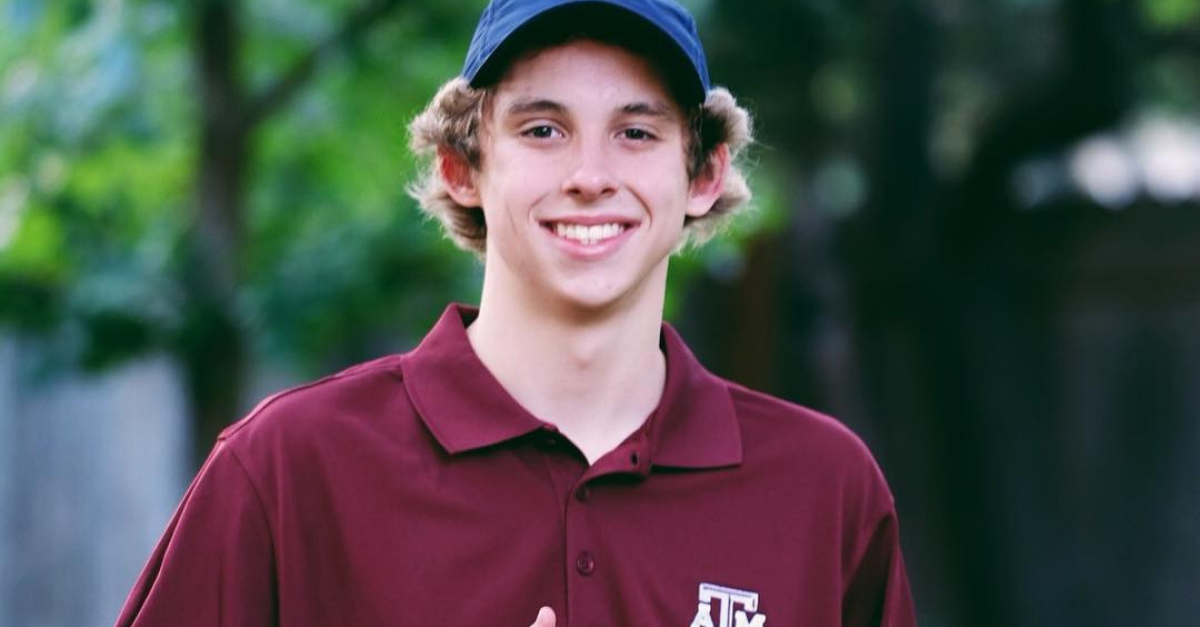 Instagram: ethangogulski
According to the American Cancer Society's statistics from 2018, an estimated 1,735,350 new cases of cancer were diagnosed in the United States, and 609,640 people would die from the disease last year. While it's natural to struggle with the thought of knowing an upcoming battle with cancer is coming, others dive right in and face the challenge with their head above water.
While everyone in College Station was celebrating the fourth-straight Southeastern Conference championship for the Texas A&M University women's swimming and diving team, there was an even more important story brewing with the Aggie men?s swimming team. Texas A&M freshman Ethan Gogulski was competing in his first SEC Championship just two weeks after being diagnosed with stage 1 testicular cancer.
Once he was diagnosed, the freshman from Cedar Park, Texas was encouraged to have the surgery immediately and have the cancerous lump removed, but he was committed to participating in the SEC Championships, so he delayed the surgery until afterwards.
Gogulski not only still participated in the swim meet with that real-life obstacle on his mind, but he managed to swim two of the best times of his college swimming career. The pride of Vista Ridge High School (TX) finished ninth place overall in the 200 meter backstroke, then ended up winning the race's consolation final with a time of 1:41.35, which ranks fourth among all freshmen in the NCAA.
It was a very courageous and selfless performance that will be remembered in Aggie sports history.
Gogulksi had his surgery the following week, which initially brought back positive reports. While he awaits lab results, everyone is praying that he makes a cancer free recovery and returns to the pool.
Not only were his heroics an inspiration to Aggies fans throughout the state of Texas, but hopefully his story helps raise awareness for testicular cancer, which an estimated 9,310 men in the U.S. will be diagnosed with testicular cancer this year. It?s the most-frequently diagnosed cancer found in men from ages 15 to 44.
Early detection played a clear role in helping Gogulski with his diagnosis allowing him to take action in the earlier stages. Athletes like cyclist Lance Armstrong, Olympic swimmer Eric Shantaeu, and professional golfer Billy Mayfair were all diagnosed with cancer, competed, received treatment and are now cancer free. Hopefully Ethan Gogulski?s story can be an inspiration to the younger generation on how important it is to get checked out regularly, and also inspire other college athletes to let them know that can come back from this type of setback.
Salute to Ethan on making a full recovery!