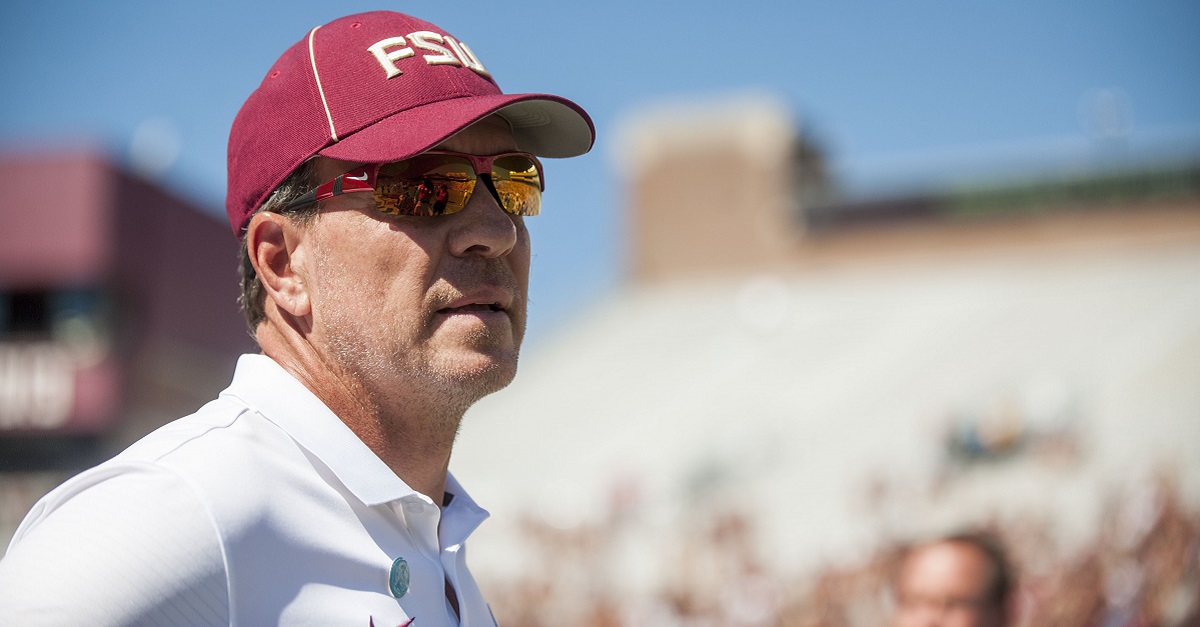 Jeff Gammons/Getty Images
TALLAHASSEE, FL - OCTOBER 01: Florida State Seminoles head coach Jimbo Fisher before the game against the North Carolina Tar Heels at Doak Campbell Stadium on October 1, 2016 in Tallahassee, Florida. (Photo by Jeff Gammons/Getty Images)
Jimbo Fisher's exit from Tallahassee did not seem to be all that clean but, at the end of the day, the now-former head coach of the Florida State Seminoles is headed to College Station to take over the Texas A&M football program. While that may seem like a strange decision given the overall success level of the two programs over the last few decades, Mark Schlabach of ESPN shined some light on Fisher's motivation in the form of what is reported to be a staggering financial offer.
In short, the report indicates that Texas A&M is willing to pay Fisher $75 million (yes, you are reading that correctly) over a 10-year sample and that would be "the richest deal in college football history in terms of total value." His annual compensation would be second to that of Alabama's Nick Saban but, when you are living in that particular stratosphere of compensation, it is very clear that Fisher is quite valued by the good people of College Station.
With that kind of investment, results will be crucial for Fisher but he won't be judged until the 2018 season begins. For now, he can simply enjoy being (very) well paid in his new digs.