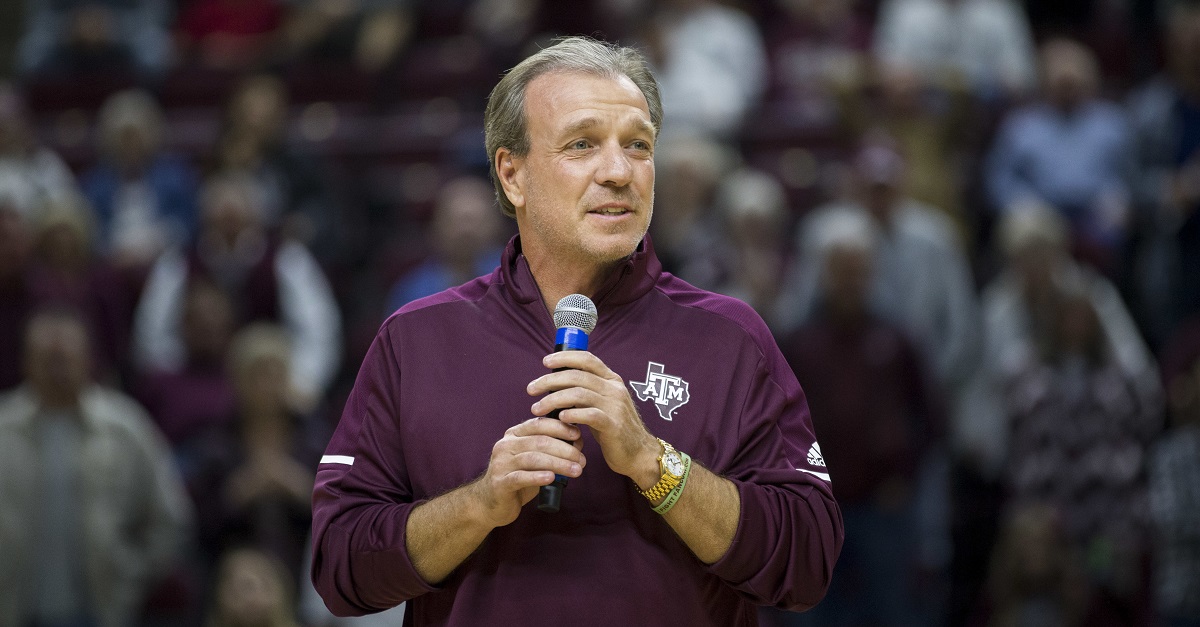 AP Photo/Sam Craft
AP Photo/Sam Craft
Though Jimbo Fisher was criticized in some circles for his lack of recruiting push near the end of his Florida State tenure, those concerns do not seem to be making their way to College Station. The new head coach of the Texas A&M Aggies engineered a strong finish on 2018 National Signing Day, catapulting the program to a top-20 class when it appeared as if that was a wildly unlikely result.
In the aftermath, he was roundly praised for his efforts and, as part of a sit-down with Dennis Dodd of CBS Sports, Fisher placed even higher expectations on his 2019 class. In fact, they were very lofty.
"We'll end up being one or two. I'm talking about 10 guys that are right [there]. I'm talking about first-, second-round draft pick guys. There's some phenomenal players."
There is, of course, nothing wrong with Fisher placing a bit of pressure on himself and the program with regard to the upcoming class. Beyond that, Texas A&M is currently ranked as a top-five class in the country for 2019 by 247Sports, lending further credence.
In the same breath, a statement like this one could come back to bite Fisher if the Aggies are unable to live up to the hype and 2019 National Signing Day is an eternity away.