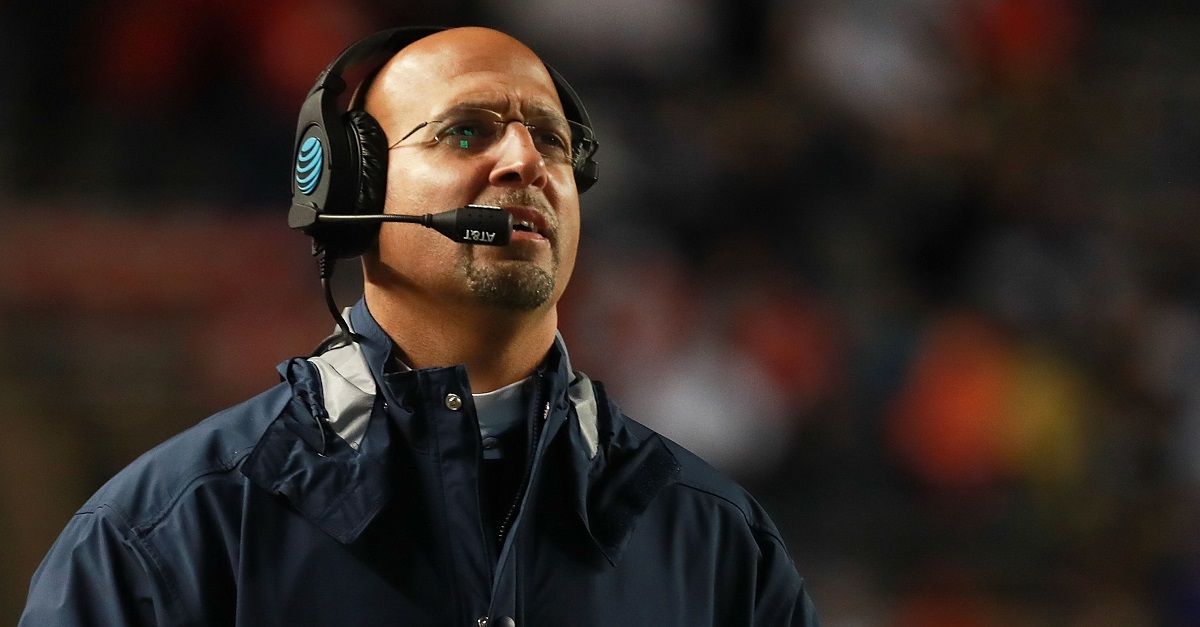 Michael Reaves/Getty Images
Photo by Michael Reaves/Getty Images
Texas A&M coach Kevin Sumlin was on the hot seat to start this season and it's only gotten hotter with each passing loss. The Aggies are currently 4-2 and have staved off any real discussions of getting rid of Sumlin. However, the notion is still out there that if Texas A&M loses enough games this year, he will be gone and CBS Sports' Dennis Dodd says that one team is already preparing for the Aggies to make a run at their coach.
CBS Sports is reporting that Penn State is getting ready for A&M to make a run at James Franklin this offseason. His buyout is only $2 million so it's very friendly for any school trying to steal him away. He did sign an extension this summer that ran for six years and almost $6 million per year. While it seems like a lot, the buyout is the most important thing as that's usually the biggest detractor in a school trying to sign away another's school coach.
This is all assuming that Texas A&M still wants to eat Sumlin's contract as he will be owed the rest of his contract if he is fired without cause. Considering he only has one losing season as a head coach — at Houston in 2010 — his potential firing would fall under that category. He signed a six-year contract in 2013 that was worth $30 million over the course of its life.