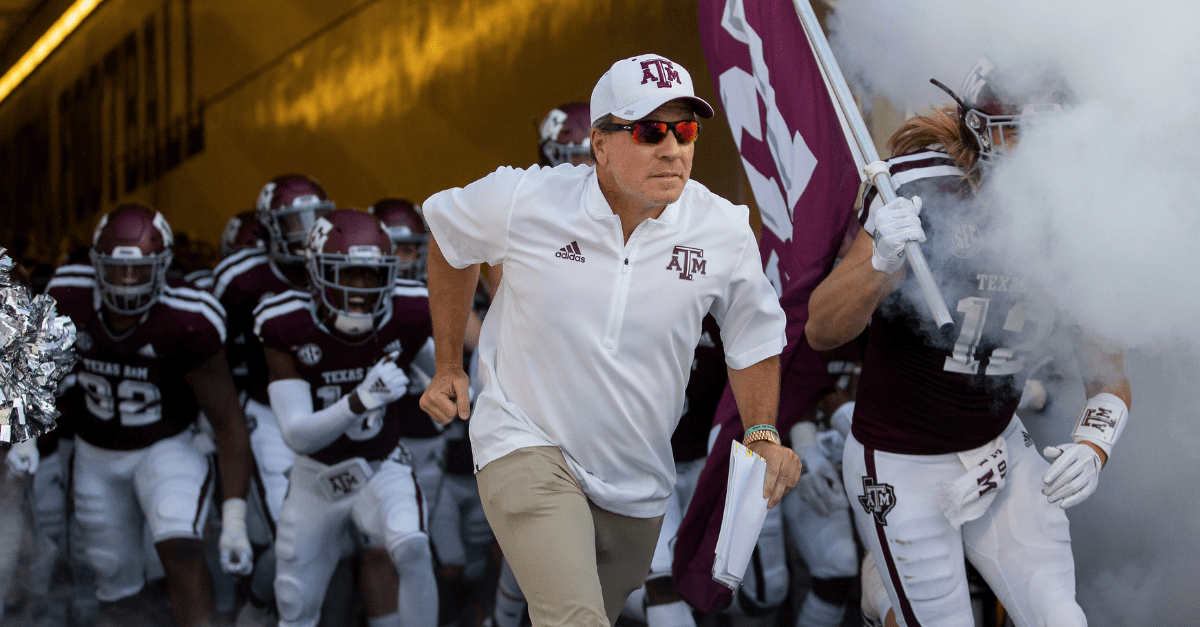 AP Photo/Sam Craft
The Texas A&M Aggies football program is praised for having one of the top recruiting classes in the country for the 2019 season, but creating the class overshadowed the strange uptick in players having a change of heart and signing with other universities. Back in the day, your word meant something, but now it seems that a player's verbal commitment is just a placeholder while they weigh other options.
The Aggies missed out on some of their top recruited talent for the upcoming year. The list seemed to grow by the months leading up to the start of the 2019 season, and the Texas A&M football staff is now moving forward just a few signings away from potentially landing the top-ranked class in college football.
Here are some of the 2019 recruits that decided to de-commit from Texas A&M:
Jeffery Carter: The four-star cornerback had committed to Texas A&M was going to be the answer to one of the biggest holes in the Aggie defense. He did make a verbal agreement, so it wasn?t 'official official? just yet. Instead of keeping his word, he decided to join the Nick Saban machine down in Tuscaloosa, where he now gets to have Kellen Mond throw a few touchdowns to Quartney Davis over his head.
Christian Harris: The four-star inside linebacker changed his commitment from Texas A&M to the University of Alabama after he visited the Alabama campus for the Iron Bowl. Maybe he can be roommates with Carter once they move in on campus?
Bobby Wolfe: Another four-star cornerback that de-committed so that he can go to the University of Arizona. This was between the hard-nosed SEC and high-flying Pac-12 as a defensive back. Is that really a question?
Adrian Medley: The three-star offensive lineman from Pensacola, Florida decided to de-commit and transfer to UCF. Rather than Alabama, he opted to play for the real college football champs from 2018, right?
The big question that everyone has is why? On the surface, the SEC powerhouse schools like Alabama, Georgia and LSU just seem more attractive to players with NFL aspirations. Even though head coach Jimbo Fisher is a proven leader with a championship pedigree, the withdrawn players think that a two-year or possibly longer stint with these other schools would be a better look.
The thing that they probably didn?t consider when they backed out on their commitments is how good they would look in an Aggie uniform beating the big bad SEC squads. Just ask Johnny Manziel. Beating Alabama was the highlight of his entire football career, and Texas A&M is on the rise to that level once again.