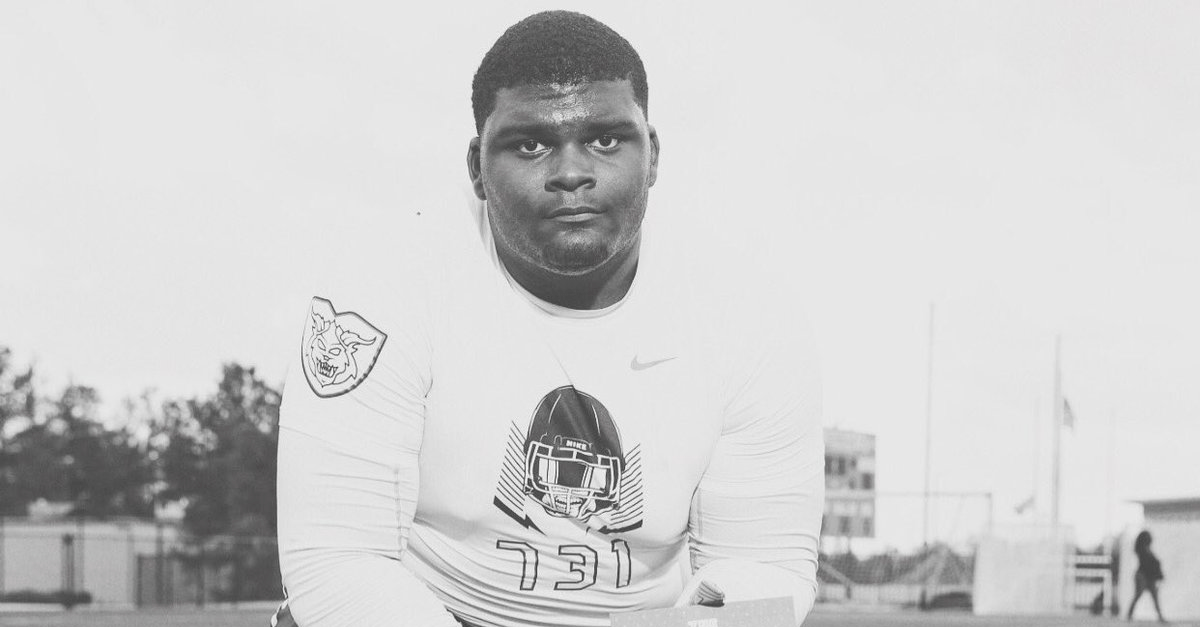 Jamaree Salyer/Twitter
Five-star offensive guard Jamaree Salyer (6-foot-4, 342 pounds, Atlanta, Ga.) is one of the biggest recruits of the 2018 class, and it looks like he is closing in on making a decision.
In an interview with Chad Simmons of Rivals.com, Salyer named Clemson and Georgia as the current leaders in his recruitment, while also announcing that he would make a decision on December 20th. Salyer plans to enroll early on whichever school he ends up choosing.
Related: Four-star OLB Richard Jibunor names his all-SEC top three schools
The good news for non-Clemson and Georgia fans is that those aren't the only schools that are left for him at this point; in the same Rivals interview, Salyer also mentioned Notre Dame, Ohio State, and "maybe" Stanford as teams that may still have a shot at him.
Salyer is rated as a five-star by both Rivals and 247Sports. Both services also have Salyer rated as a Top 10 player and No. 1 offensive guard of the 2018 recruiting class.