Howard battled UNLV in some opening weekend action, and it was certainly a doozy. The teams battled for more than 80 points and Howard completed the biggest upset of all time, according to the books, winning 43-40.
Here's more, per RJ Bell:
Howard held a three-point lead in the fourth quarter when a 34-yard reception to UNLV's Drew Tejchman resulted in a fumble and turnover to the opposition with about two minutes remaining.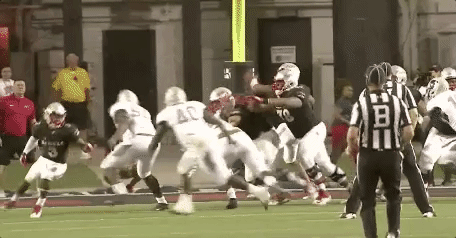 Howard rushed for over 300 yards and four touchdowns in the game, while UNLV rushed for 344 yards and three scores.
UNLV screenshot