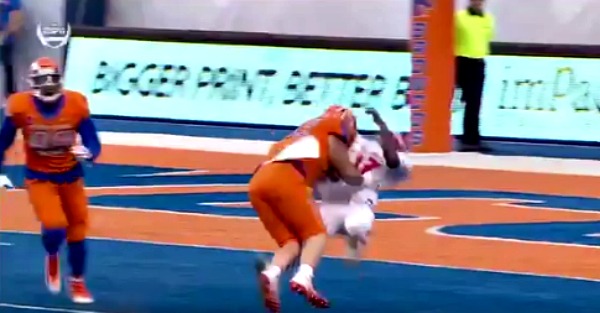 Cork Gaines via Twitter
This is what getting destroyed looks like.
Lamar Jordan, the 5-foot-10, 190-pound quarterback for New Mexico took a brutal hit during Thursday's game against Boise State. After Jordan went down, it appeared his head hit the turf and he grabbed at his helmet. He was clearly wobbly when he got up, and needed help to get off the field.
Hopefully, it's nothing more than a very bad headache.