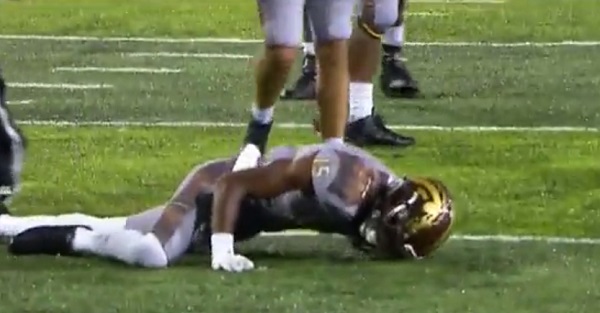 Steamable/Screenshot
Well this is horrifying.
Western Michigan wide receiver Carrington Thompson made a big gain on a pass over the middle, but he was met by a Central Michigan defender who delivered a huge hit to the helmet.
A penalty was thrown, but the hit was ruled legal after review.
Thompson was a little slow to get up, but he made it to his feet and looked fine at first. However, after just taking a couple of steps, Thompson collapsed to the ground as trainers quickly came out to tend to his injuries.
RELATED: Duke QB gets hit so hard he does a flip
Thompson eventually walked off the field and he is being kept out for the remainder of the game.
[H/T Bro Bible]