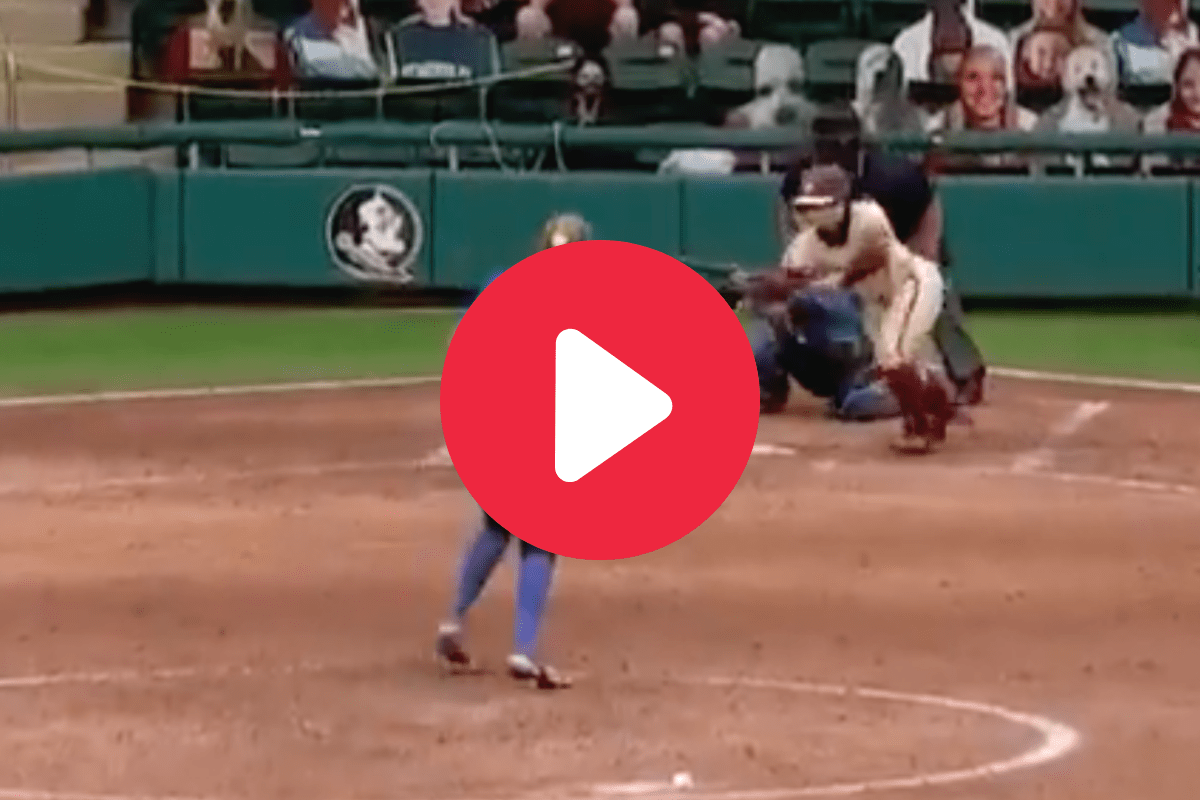 Screenshot from Twitter: Florida State Softball
Anna Shelnutt might need her own statue by the time she's done playing softball for the Florida State Seminoles.
The fifth-year catcher already owns some of FSU's biggest hits in recent seasons. Her walk-off home run against Pittsburgh in 2018 captured the 'Noles an ACC Championship. "Postseason Anna" then clobbered a clutch two-run home run against LSU in the Super Regional to help her team reach the WCWS, where she homered in the game famously remembered for Jessie Warren's catch.
Shelnutt is still clutch in 2021. These days, she gets it done with some small ball.
Anna Shelnutt's Walk-Off Bunt
RELATED: FSU?s ?Postseason Anna? Came Alive With ACC Walk-Off Homer
No. 10 Florida State was tied at 3 in the bottom of the seventh inning against No. 20 Duke. One out. Woman on third.
FSU head coach Lonni Alameda rolled the dice with the count in her veteran hitter's favor.
Shelnutt dropped down a perfect squeeze bunt. The runner on third, Sydney Sherrill, raced home easily. There was nothing the Blue Devils first baseman or anyone else could do.
It's not everyday you see a walk-off bunt, but Shelnutt and the Seminoles pulled it off to perfection. It's not as flashy as a home run. It sure as heck gets the job done.
FSU swept Duke with the 4-3 win at the Seminole Softball Complex. The 'Noles improved to 27-6 and an ACC-best 16-2 in conference play.
Florida State looks all but set to keep pounding ACC teams on their way to another conference title and NCAA Tournament run that hopefully ends in Oklahoma City.
If they do earn a trip to the Women's College World Series, you can bet your bank account that Postseason Anna will be bringing her bat along with her.