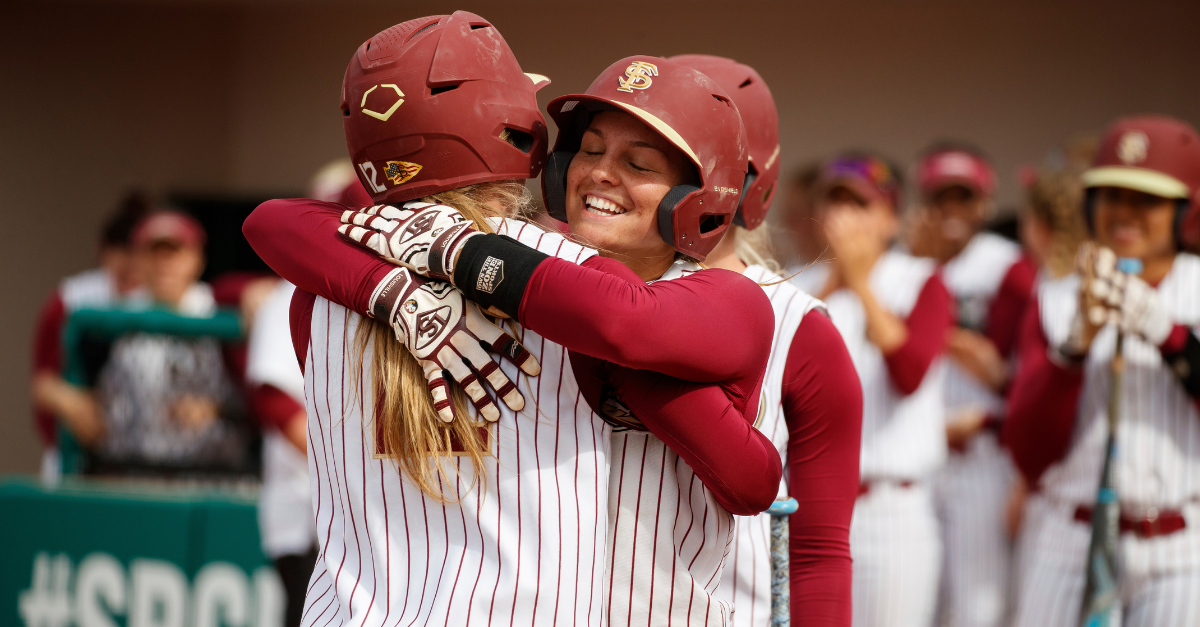 AP Photo/Casey Brooke Lawson
After dominating the first two months of the season, April has been a struggle for the Florida State Seminoles softball team. However, a weekend-series sweep against Boston College has them back on the right path in Tallahassee.
Before this past weekend, the Seminoles were just 3-5 in the month of April, a huge dip from their record of 35-3 in February and March. But three wins against the Eagles moves their record to 41-8 overall with seven games left in the regular season.
The 'Noles lost three straight games last week — two at North Carolina and the other against Florida — by a combined score of 11-5. They followed that up with three games back home at JoAnne Graf Field at the Seminole Softball Complex with three games not allowing a single run to BC and winning by a combined score of 16-0.
Meghan King and Kathryn Sandercock each had seven-inning, complete-game shutouts in the series, only allowing a combined nine hits and two walks. King even struck out 13 batters in the first game of the weekend.
Carsyn Gordon and Sydney Sherrill each had three hits and a home run in the series. Sherrill's home run came on Friday and picked up a hit in all three games, while Gordon homered in Saturday's game for two total hits and another on Sunday.
As one of the top teams in the country, and the reigning national champions, the Seminoles need to keep this winning streak alive through the rest of the season if they want to repeat as champs. Two of their final opponents should give FSU some room to get hot down the stretch.
They play their next game against Troy before playing three games at home against Duke and then a final three games at Syracuse. If they want to finish the regular season with the best record in the ACC, they will not only have to win all six of their remaining conference games, but also hope Virginia Tech loses at least one game to Boston College.