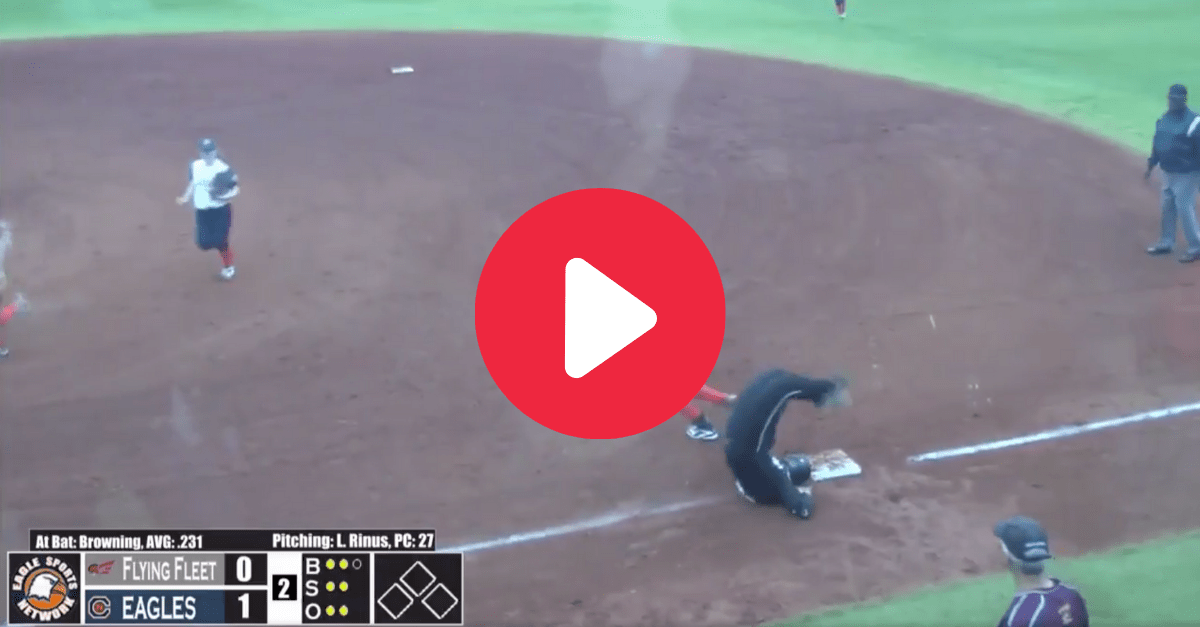 Screenshot from Twitter
Lady Bae isn't known for trippin' — unless she plays softball for Erskine College.
During a game against Carson-Newman, Baylee Browning showed, once again, why it's a bad idea to slide into first base. Forget that it actually slows you down and can lead to injury. No, remember that it can be awfully embarrassing.
Like in this case.
Softball Player Face Plants on Slide
Carson-Newman, a Division II team, won the first game of the doubleheader, 10-2, and lost the second game 8-2.
The scores aren't nearly as interesting as that slide.
This post was originally published on February 24, 2017 but this slide lives on forever.