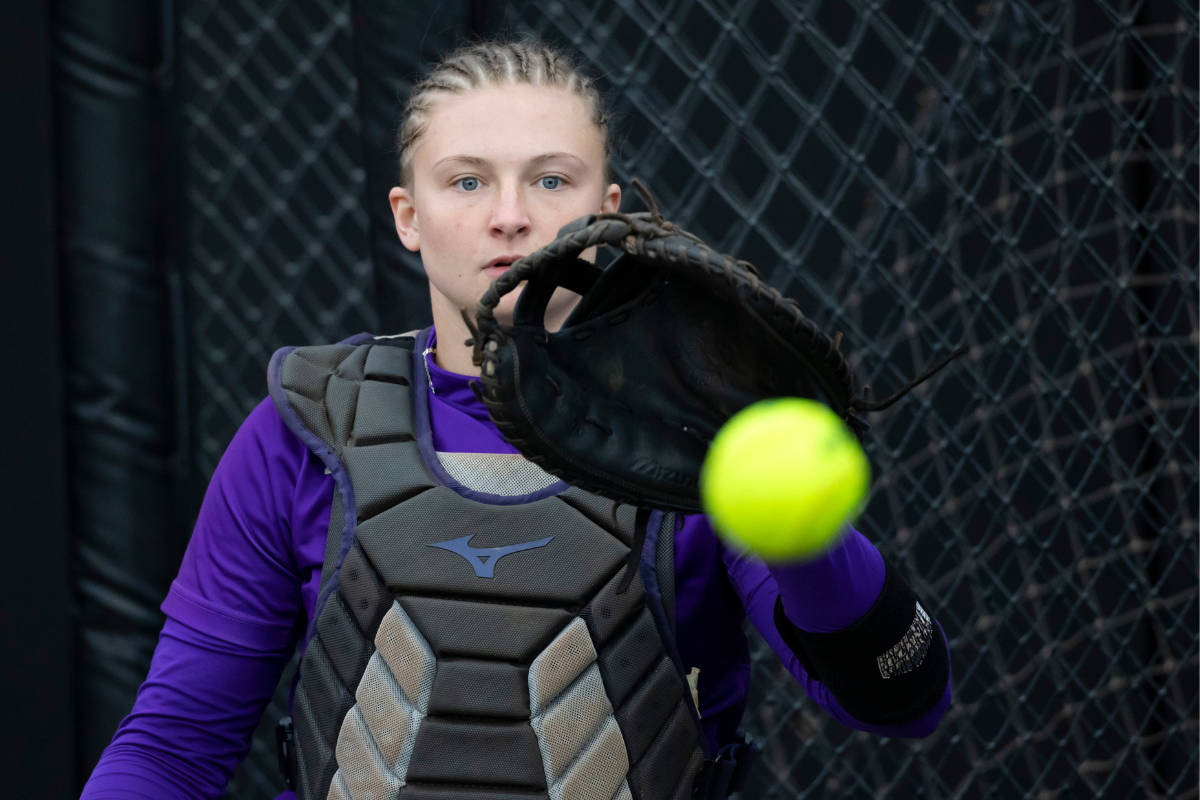 AP Photo/Colin E. Braley
Last year's Women's College World Series was magical because of one team: the James Madison University Dukes.
While the world was fixated on what superstar Odicci Alexander was doing in the circle for the cinderella team, the player who flew under the radar was the girl who was on the receiving end of all of those pitches: Lauren Bernett. While the softball world saw a smiling, bubbly player, she was struggling on the inside.
Bernett tragically took her own life late last month. She was 20. Her death shook the softball world to its core, and it's further proof that the NCAA needs to take better care of its athletes.
Lauren Bernett's Death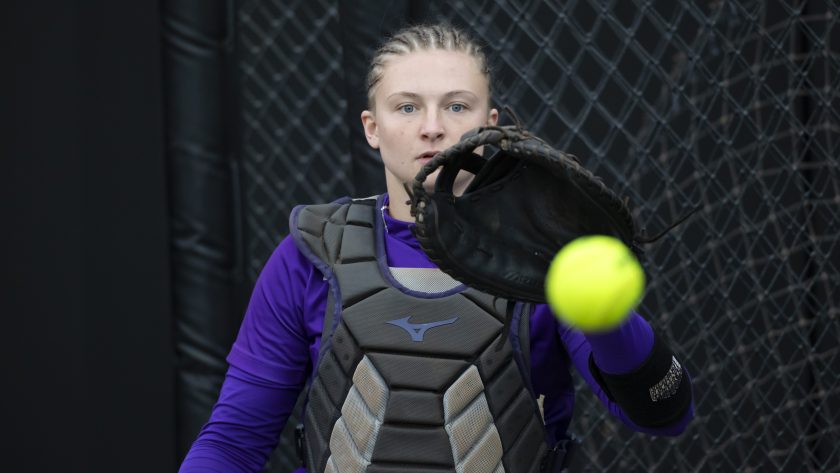 JMU announced Lauren Bernett's death on April 26. While the official report from the medical examiner's office hasn't been released yet, it has been classified as an apparent suicide.
"We are in the process of conducting a death investigation into the incident and it is currently classified as an apparent suicide," Rockingham County Sheriff Bryan Hutcheson said in a statement last Wednesday. "The official report from the Medical Examiner's Office is pending, and out of respect for her family and friends, there is no other information to release at this time."
Bernett had just been named Player of the Week by the Colonial Athletic Association after hitting .788 with a home run and seven RBIs against Drexel.
Lauren Bernett's Last At-Bat Was a Home Run
That aforementioned home run came on Bernett's final at-bat, as her teammate pointed out on Twitter.
She cranked a sixth-inning homer against Drexel and trotted around the bases one last time on April 24.
Bernett was one of the team's star hitters during her sophomore season. As a sophomore, she was hitting .336 with nine home runs and in many ways was just getting her career going before her death.
Unsurprisingly, the response from her teammates, coaches and the rest of the softball world has been touching.
Bernett's Death Rocked the College Softball World
In the wake of Bernett's death, softball communities across the country have paid tribute to her.
Many players played with purple ribbons in their hair.
Some teams played with Lauren's initials on the field, along with her number.
The support and commemoration extended into the high school softball and youth softball ranks.
It also extended beyond softball and into the college baseball world.
And her teammates have posted tributes as well. Odicci Alexander remembered her by a hug they shared last season:
Alissa Humphreys, a pitcher on JMU, has shared many posts following Lauren's death. One of those addressed mental health:
In addition to the response, JMU decided to cancel the rest its softball season. Asking its players to continue playing after such a heartbreaking loss would have been nearly impossible.
"This was an extremely difficult decision and one that was not made lightly," JMU Head Coach Loren LaPorte said in a release. "We are so grateful for the support of our fans all season and for the love from the softball community during the past week. We will use this time to continue healing and to honor Lauren's memory while finishing the academic semester strong. Most importantly, we're thinking about our graduating seniors whose careers have come to an abrupt conclusion. We will make sure that they are honored for the commitment and dedication they have made as student-athletes at James Madison University."
What isn't being talked about enough regarding Lauren's death is that she's one of many college athletes who has taken their life, showing the NCAA and its member schools aren't doing enough to support its athletes.
The NCAA Needs to do More to Support Athletes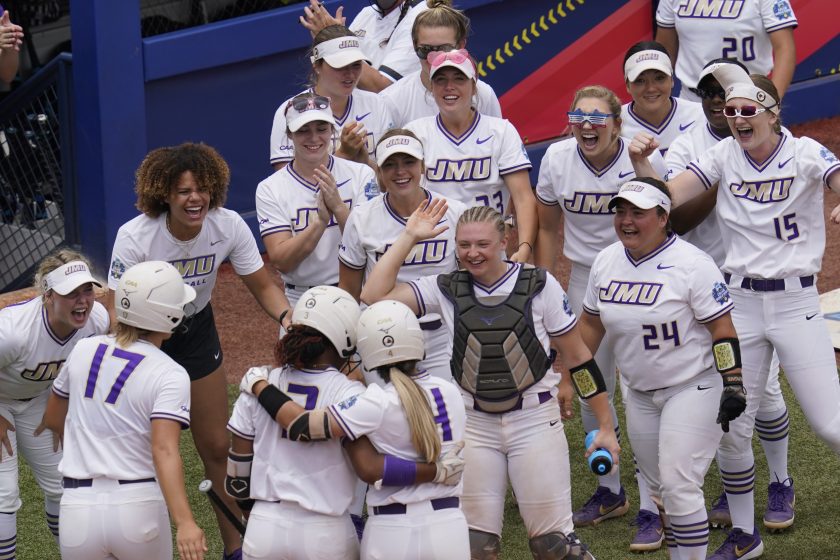 Bernett's case sadly isn't an anomaly. In fact, since the beginning of March, there have been at least three female NCAA athletes who have taken their lives.
In early March, Stanford soccer star Katie Meyer committed suicide. She was 22. Her parents said fear over "potential disciplinary action by the school" may have contributed to her death.
In mid-April, Wisconsin track and cross country member Sarah Shulze committed suicide at 21. Her family said that "balancing athletics, academics and the demands of everyday life overwhelmed her in a single, desperate moment."
And less than two weeks after Shulze's death, Lauren Bernett took her own life.
In response, the NCAA sent out a single tweet:
"We join James Madison in mourning the loss of Lauren Bernett. Our condolences go out to her family, friends and teammates."
That's it.
Even sadder is that two tweets before that one, the NCAA was doing the same for Sarah Shulze.
In my opinion, the organization should be looking at ways to make sure this doesn't happen. Ever again. Many schools have experts and support staff to help student-athletes in the mental health department, but clearly, it isn't working. These athletes are asked to do so much at such a young age with so much pressure, and it's clear that it's not easy to handle.
Lauren Bernett's death doesn't have to be just another athlete who struggled with mental health. It can spur change, and it should.
We at FanBuzz know that struggling with Mental Health is a constant, daily battle. If you or someone you know is struggling to find help and support, FanBuzz would like to offer the following resources: Let?s Get Real for Athletes About Mental Health, The Kevin Love Fund (Teacher Resources + Student Resources),The Crisis Text Line, The Trevor Project and The National Alliance on Mental Illness of New Hampshire?s BIPOC Resources. If you or someone you know needs help or is at risk of suicide, please call the National Suicide Prevention Lifeline at 1-800-273-TALK (8255) or visit suicidepreventionlifeline.org. Everyone is going through something, but you don?t have to go through it alone.
Related Videos