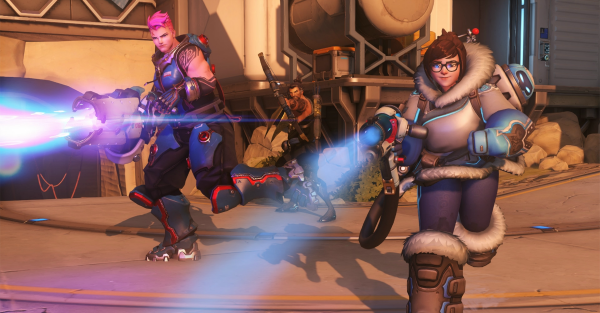 playoverwatch.com
Following Blizzard's highly successful BlizzCon event from last week, the studio has dominated the news cycle lately due to its numerous significant announcements – and now, they've added one more to the pile. Starting one week from today, Blizzard's hit first-person shooter Overwatch will be going free-to-play for one weekend. Players will be able to download and play the game for free as long as they have access to a Battle.net account on PC, an Xbox Live Gold membership on the Xbox One, or a PlayStation Plus membership on the PS4.
The event begins next Friday on November 17 at 2:00 pm EST and runs until late Monday evening on November 20, at 9:59 pm EST. As usual, the free weekend is available across almost all gameplay regions – including the Americas, Europe, and Asia – and provides access to all of Overwatch's core content. For a look at the various different start times for each time zone, check out the FAQ on the full blog post.
This news comes just one week after Blizzard's unveiling of the new playable character, Moira, and the upcoming map, Blizzard World. Interestingly, the post states that those playing Overwatch during the free weekend will have access to the game's "full roster of 26 heroes," which suggests that Moira will have made the transition from the PTR to live servers by then. The new map, in contrast, does not seem to be included, as the post only makes mention of the 16 pre-existing Overwatch maps.
RELATED: Overwatch's latest hero is now fully playable on the PTR
Just as with previous free weekends, all progress made during the event will be kept should the player purchase and download Overwatch at any time in the future – just as long as they use the same account. For future updates regarding the game, feel free to follow the developers over Twitter @PlayOverwatch, or visit the official forums over Blizzard's website.