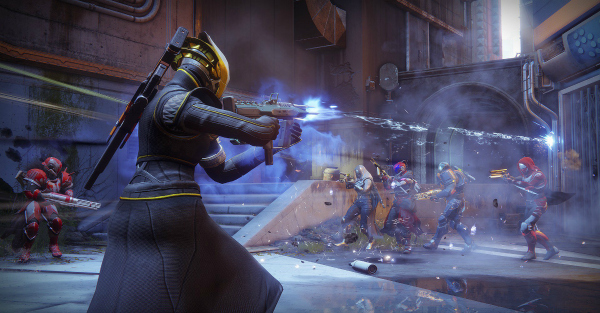 destinythegame/Twitter
Destiny 2?s arrival on the PC has become one of the most talked-about topics of the year, and for good reason. The first installment of the series was famously exclusive to consoles, a fact that disappointed many would-be Guardians. Today, the game will be in a playable state on the PC for the first time ever (provided you didn?t pre-order it, in which case that day was yesterday). Here?s how to access it:
RELATED: A new trailer for Destiny 2?s PC Open Beta has been released
If you pre-ordered Destiny 2 and either forgot to or otherwise haven?t already downloaded it, you can navigate to Bungie?s PC Beta page on the studio?s website. Scroll all the way down and select ?Unlock your Beta Key.? You?ll then be taken to the Code Redemption page, which will prompt you to connect your Battle.net account and, eventually, to input your 9-digit PC Beta key that should?ve come with your pre-order. If you don?t have a Battle.net account, you can sign up for one on Blizzard?s official website.
If you didn?t pre-order Destiny 2, then all you need to do is sign up for a Battle.net account, download the client, and then navigate to the game under Activision on the launcher. The Open Beta goes live at 1 pm EST today and will be available for download at that point.

Destiny 2's Open Beta event will run until August 31. The full game is scheduled launch on October 24 for the PC and next week on September 6 for the PlayStation 4 and Xbox One. For more information, you can tune in to the game?s website, or follow the developers on Twitter for constant updates and media releases.