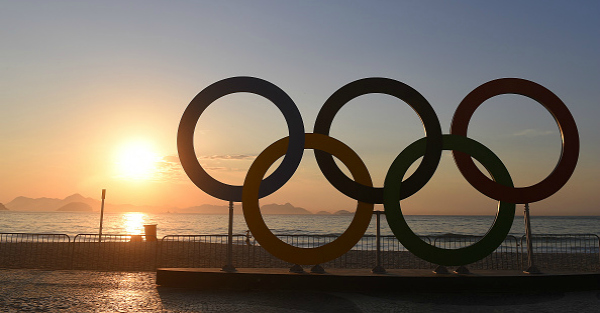 Tim de Waele/Getty Images
31st Rio 2016 Olympics / Previews Illustration / Olympics Rings Logo / Sunset at Copacabana Beach / Summer Olympic Games / © Tim De Waele
The concept of competitive video games appearing in the Olympic Games is already an extremely foreign concept to most people, so it shouldn?t come as a surprise that the genre has already encountered yet another hurdle. According to a statement by Thomas Bach, President of the International Olympic Committee, the organization is currently opposed to the idea of ?violent? video games appearing during the Olympics.
The statement, which was released after an exclusive interview wirh the South China Morning Post this past Monday, asserted that:
?We want to promote non-discrimination, non-violence, and peace among people. This doesn?t match with video games, which are about violence, explosions, and killing. And there we have to draw a clear line.?
Bach went on to comment that the Committee would be more accepting of video games that ?mirror those played in real life? like virtual versions of Basketball or Soccer, while those promoting gratuitous violence were in direct contrast with the ?Olympic values.?
?So if every somebody is competing at playing football virtually or playing other sports virtually, this is of high interest. We hope that, then, these players can really deliver sports performance. If [fans] at the end would even play the sports in the real world, we would even be more happy.?
Though his motivations certainly stem from the right mindset, Bach?s comments have nonetheless drawn criticism from much of the eSports community. Some have claimed that the President of the IOC ?missed the point? of competitive video games, as this new ruling would in fact eliminate almost all major eSports games from the Olympics.
Under the classification of ?violent? games, League of Legends, DOTA 2, Call of Duty, Overwatch, StarCraft II, and Counter-Strike: Global Offensive would all be ruled out of the 2024 Olympics, leaving only a few remaining giants like Hearthstone and Rocket League.
The 2022 Asian Games, meanwhile, had no such strict requirements; after the Olympic Council of Asia announced earlier this year that eSports would be appearing in the 2022 Asian Games, the Council would later reveal the eligibility of Hearthstone, StarCraft II, DOTA 2, and King of Fighters XIV.