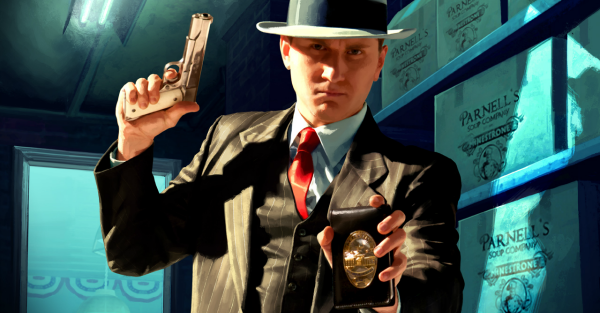 LA Noire/Rockstar Entertainment
While Rockstar's slow development speed in recent years has disappointed some of the studio's fan base, the announcement that LA Noire would be re-releasing on the Nintendo Switch did marginally reignite interest among the community. The detective-themed, action-adventure game received high praise when it originally launched in 2011 for its clever storytelling and advanced (for its time) facial animations, and many owners of the new console have been eager to re-experience the game in 2017.
RELATED: Rockstar announces LA Noire port for the PS4, Xbox One, and Switch
Yet those excited by the return of the neo-noir hit may already want to curb their expectations. A recent article by Eurogamer revealed that purchasers of LA Noire on the Switch may run into trouble in installing the game due to – of all things – a lack of storage space.
According to Rockstar's support page, owners of the digital version of LA Noire will require at least 29 GB of free space available on the Switch – an impossible feat, given the Switch's limited space. The console only has 32 GB free, and of that, 6.2 GB is reserved for system resources. A microSD Card will be required in order to install the game, which raises the initial price of enjoying LA Noire from the original $49.99 by an additional $30-100, depending on the size of the card.
Owners of the physical cartridge, meanwhile, will only require 14 GB of space on the Switch – a more manageable amount, as long as no other sizeable products are installed. For context, Super Mario Odyssey has a file size of only 5.6 GB, while The Legend of Zelda: Breath of the Wild needs at least 13.4 GB to install.
Since the reveal, a note has been included on Nintendo's store page for LA Noire:
"MicroSD card (sold separately) required to download the game; see Software Details for required free space. Insert MicroSD card before beginning the download. Minimum 60 MB/sec read speed required."
LA Noire is set to release as a graphically-enhanced version for the PlayStation 4, Xbox One, and Nintendo Switch on November 14. For more information, check out our previous article covering the announcement.