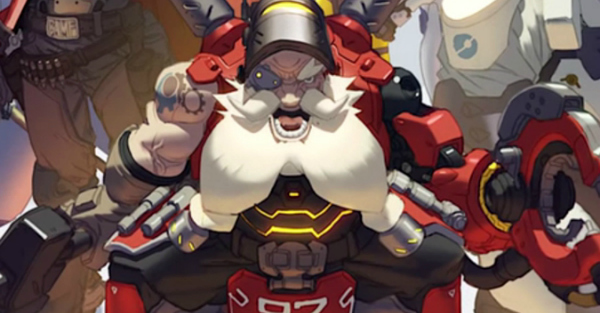 Overwatch/Blizzard Entertainment
Overwatch, while still one of the most popular first-person shooters on the gaming market right now, has been going through an undeniably rough patch lately. Players have been complaining en masse about widespread problems regarding toxicity, trolling, and general unpleasantness resulting in deliberate losses and a (minor) drop in player count. It's not exactly a new phenomenon, either; streaming personalities made famous by their Overwatch content have announced their departure from the competitive scene in recent months citing, among other reasons, a feeling of having "burned out."
To their credit, Blizzard's acknowledged the severity of the issue. A recent video released over the Overwatch YouTube channel featured Game Director Jeff Kaplan admitting that the reporting system "is not perfect." Kaplan went on to reveal that Blizzard had "taken action" against over 480,000 players, 340,000 of which "were a direct result of players using the reporting system."
As if to reinforce this point, Twitch streamer "Stevo" was banned the following day during a live broadcast. This action came as the result of Stevo deliberately throwing matches so he could stream himself playing from a much lower rank at a considerably higher skill level than those he played against – a bannable offense, according to a forum post from Kaplan in early April.
Blizzard would go on to announce a free weekend for Overwatch beginning on Friday, September 22 and concluding on Monday, September 25. For the duration of the event, players with either a PlayStation Plus account or an Xbox Live Gold membership will be able to download the game free during the weekend. PC players, meanwhile, require no special subscription beyond access to a Battle.net account.
The event, which will begin on 2:00 pm EST on Friday for all regions (excluding Korea, apparently), includes access to all of Overwatch's content, including 25 heroes, 4 different game modes, and 16 different maps. If you're not planning to try it straight away, you may want to consider downloading it ahead of time; Overwatch is about 10.50 GB large, and may take a while to install on slower connections.
For more information, including an FAQ and installation/play instructions, check out the full blog post on the game's website. Follow the developers over the Overwatch Twitter account to receive immediate updates about any future news, or subscribe to the official YouTube channel, where regular media releases are frequently uploaded.