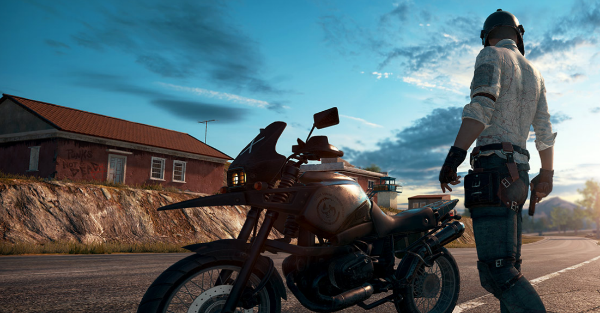 xbox.com
As one of the most popular shooters currently on the market, it?s kind of a surprise that PlayerUnknown?s Battlegrounds is actually still an Early Access title. The open world, last-man-standing-style game has reached incredible levels of popularity over the last year, rising to become the most-played game on Steam and selling well over 15 million copies. For a game that originally started out as nothing more than a mod for ARMA II, it?s got quite the success story ? and now it?s about to cross another milestone off its list.
According to a statement from Mike Ybarra, Vice President of Microsoft?s Xbox Program Management, PUBG will be arriving on the Xbox One on December 12, 2017.
PUBG will arrive as part of the ?Xbox Game Preview? system, a type of paid service that allows players to download and play early access titles on the console. Few other details have been released regarding the launch, though Brendan ?PlayerUnknown? Greene did recently confirm to Eurogamer that the latest update regarding vaulting mechanics will be available on the first Xbox version, while first-person servers are scheduled to follow shortly afterwards.
RELATED: PlayerUnknown?s Battlegrounds to add vaulting and climbing mechanics
Coupled with this announcement is the reveal that PUBG is soon to exit Early Access in its official ?1.0? version later this year. The full statement from the Xbox press release reads:
?In addition to announcing Xbox?s XGP launch date on December 12, we also shared the exciting news that we?re on track to launch 1.0 for the PC version in late December. This has been an amazing year for us and launching both 1.0 on PC and on Xbox through Xbox Game Preview are huge milestones for the team. I?m incredibly proud of how far we?ve come in such a short time, but I?m even more excited to say that we?re just getting started.?
Despite the close proximity of the two launches, both versions of PUBG will have different update schedules to accommodate for the two separate systems. A number of Xbox-exclusive features are in development already, while the highly-anticipated desert-themed map is set to arrive first with the PC 1.0 update.
PlayerUnknown?s Battlegrounds is currently available via Steam for $29.99 in its Early Access state. For more information about the game, feel free to browse our selection of previous articles, or follow the developers over Twitter @PUBATTLEGROUNDS.