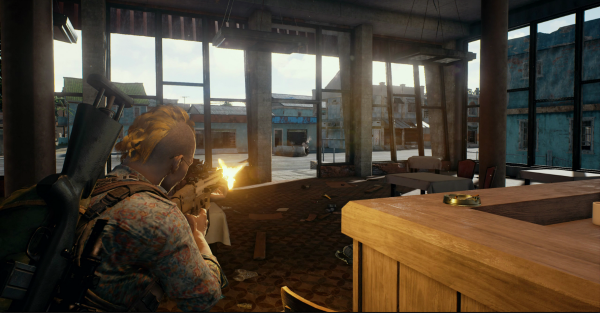 playbattlegrounds.com/media
PlayerUnknown?s Battlegrounds (PUBG) released earlier this year over Steam as an early access game with a focus on open world PvP and looting mechanics, and while it wasn?t the first game in the ?Battle Royale? genre, it?s arguably the most successful. PUBG would quickly rise over the following months to become one of the more popular launches of the year, and even now is the most-played product on Steam with over 1,900,000 current players.
Yet for all its triumphs, PUBG has managed to make at least one major enemy: the Chinese government. According to a recent report released by Bloomberg, the popular shooter has been running into difficulty in acquiring an official license for its legal distribution, and could soon be blocked entirely.
The (very loosely translated) announcement reads:
??As the kind of game is not only a large number of bloody, violent content, and its similar to the ancient Roman bullfighting game experience and the concept of survival set off a serious deviation from our socialist core values and the traditional Chinese culture and ethical norms, not Conductive to the physical and mental health of young consumers.?
A representative from a Shanghai-based consultancy firm confirmed that, ?This basically spells the death sentence for PUBG in China,? due to an ?underlying ideology? that conflicts with Chinese President Xi Jinping?s recent calls for unity.
More than a few criticisms have been leveled against China for the decision. Some have cited the government?s history of blocking successful titles only to develop suspiciously similar releases a few months later. As PCGamer pointed out a couple of a weeks ago, one such product has already been created.
Although video games have their own strong presence in the Chinese market, the People?s Republic has a history of blocking western-developed titles. Both the Grand Theft Auto and Battlefield franchises are banned entirely from distribution, while home consoles faced a similar ban for well over a decade. At least with the latter, the ban would eventually be lifted to allow for the PlayStation 4 and Xbox One to enter Chinese circulation in 2013.
PlayerUnknown?s Battlegrounds, meanwhile, is continuing to release updates at a comfortable pace in western markets. The game?s next patch is due on test servers next week, and will introduce new climbing and vaulting mechanics, as well as an additional anti-cheater system.