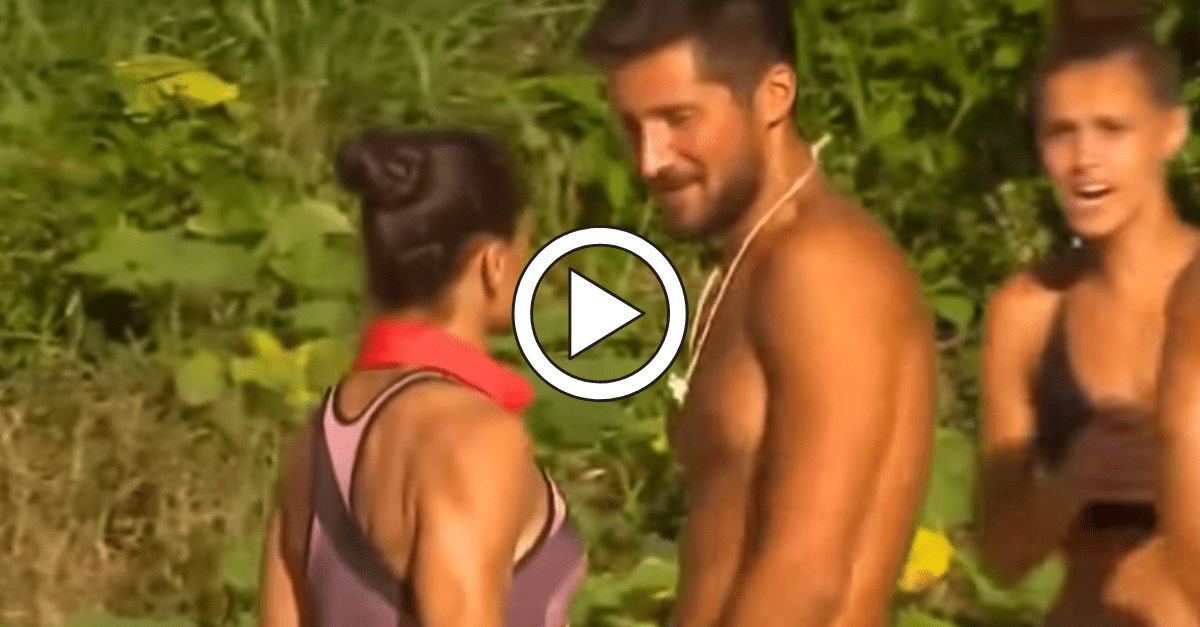 Screenshot from YouTube
Once upon a time, Survivor was one of the hottest TV shows out there. It grew a very loyal audience and even expanded with a few spinoffs abroad. Chances are you don't watch Survivor Romania, but a short clip went viral for all of the wrong reasons.
Professional MMA fighter Ana Maria Pal was brought on to be a contestant on the show, which was being filmed in the Dominican Republic. The 26-year-old from Bacau, Romania is a Flyweight fighter, according to Tapology, and last fought in September 2019. She isn't too well known, until now.
After losing a competition, Pal was pissed. There was nobody that could change that. So when Andrei Ciobanu, a fellow contestant on the opposing team, approached her with open arms, it turned into a complete disaster.
Ana Maria Pal's Survivor Headbutt
RELATED: MMA Fighter's Rare 'Rolling Thunder' Knockout is Pure Gold
Of all the reactions Ana Maria Pal could have had, nobody, especially the producers of the Kanal D show, probably expected a vicious headbutt. But that's exactly what happened from the Romanian, and it broke poor Mr. Ciobanu's nose. He quickly went to the ground as Pal stormed off.
As a result of the shocking headbutting on Romanian Survivor, Ana Pal was kicked off the island.
Diana Belbita, a former Romanian fighter on the reality TV show, could not support Pal, according to outlets such as Perth Now.
"I cannot agree with the gesture tonight of Ana Maria Pal. It is not a typical gesture for performance fighters and I would like to avoid generalizing. If Ana made this gesture, she's the only one who takes it. This is not a typical gesture for a fighter, Ana Maria is the only one who assumes the consequences."
A female MMA fighter breaking a male rival's nose with a powerful headbutt on the Romanian edition of Survivor. That's definitely not something you would expect, but apparently a reward challenge can get so heated that the mixed martial arts training has to come out.
This post was originally published on February 21, 2020.