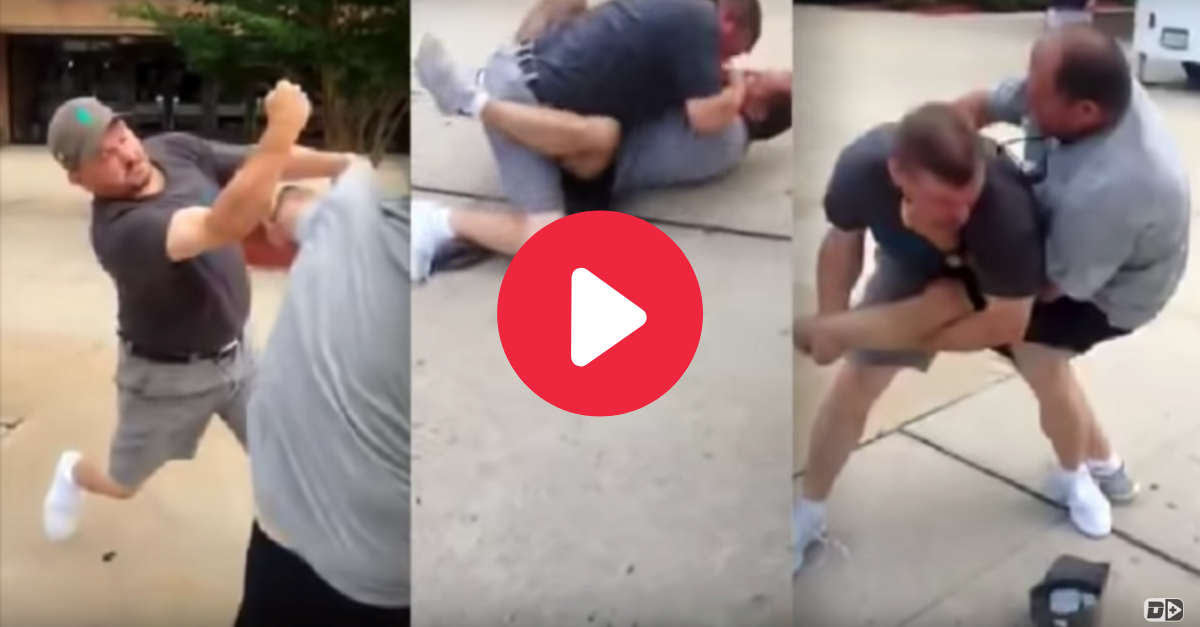 Screenshot from YouTube: Deadspin
WARNING: This video is very graphic
This falls under the category of, what's wrong with people?
These two dads got into an argument over their daughters on the softball team. Deadspin reported that one of the men, Michael Barbella, challenged the other, Michael Duffy, via text message earlier that day.
Suffice to say there shouldn't be anything that makes people do this. The pair start going at each other, and it's just sad. In the end, one of the guys ends up a bloody mess. Awful.
Softball Dads Fight Each Other
This post was originally published on September 25, 2015.