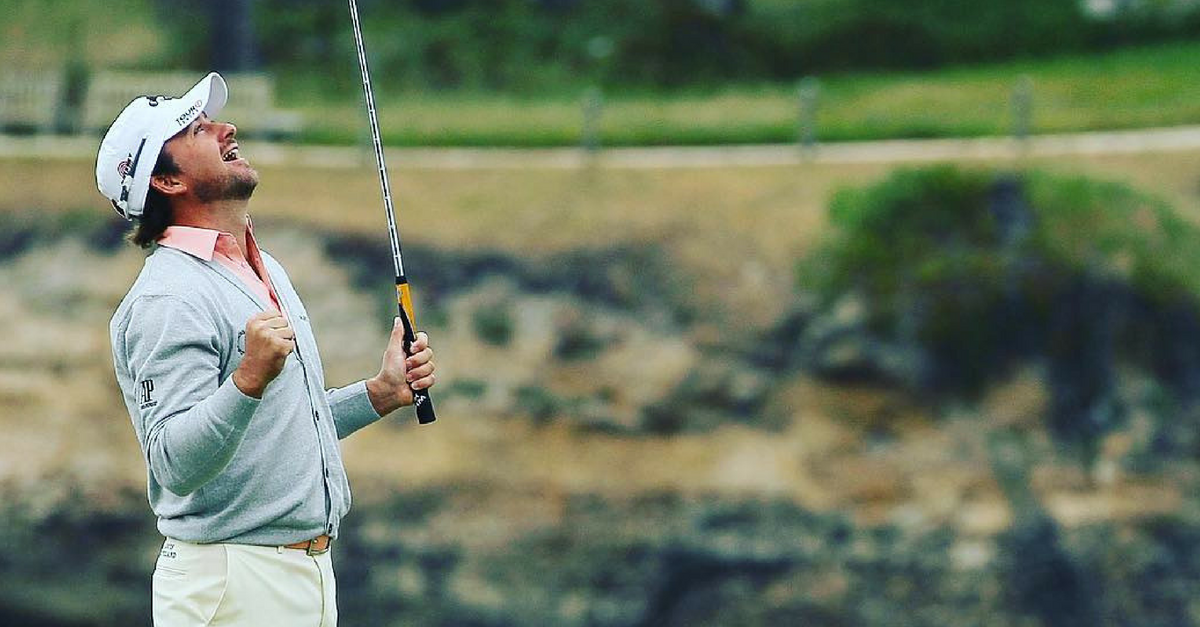 @graeme_mcdowell via Instagram
@graeme_mcdowell via Instagram
Losing a bag after a long flight is every traveler's nightmare. You're in Nashville, but your bag could either still in Seattle, or lost in a black hole. Now, you're forced to buy clothes, call airline customer service every hour until you get an answer, then wait even longer for them to deliver you personal effects. For Graeme McDowell, AirFrance could have lost his clothes, just don't lose his golf clubs.
But they did.
Following a 3-over, T-37th finish at the HNA Open De France, McDowell headed for Manchester, England, and a British Open qualifier at St Anne's Old Links, in seemingly good spirits.
Early in the morning, McDowell took to Twitter to break the news of his lost clubs. In a series of tweets, the Northern Ireland native expressed every weary traveler's frustrations with airlines and lost baggage:
Finally, 12 hours after arriving in England, the verdict seemed inevitable, but McDowell was forced to withdraw from the qualifying event:
The withdrawal doesn't exactly disqualify McDowell, currently 46th this season on the European Tour in terms of earnings, from a spot at The Open Championship July 19-22nd at Carnoustie Golf Links in Angus, Scotland. If McDowell can finish in the Top-3 at either the DDF Irish Open this weekend or the Scottish Open the following weekend, he'll earn a spot in the 2018 British Open.
Graeme McDowell is best known for his 2010 win at the U.S. Open at Pebble Beach, the first time in 40 years a European won the title; fellow countryman Rory McIlroy won the event the following year. It was one of three career PGA Tour victories for McDowell. Arguably his best shot was a five-foot putt in the final round that sealed Team Europe's 2010 Ryder Cup title.
'G-Mac' posted his best British Open finish in 2012, when he finished fifth.
It took almost two days, but AirFrance's customer service came through and found McDowell's clubs in Paris:
After Thursday's opening round, McDowell is 1-under through at the DDF Irish Open, four shots off the lead.