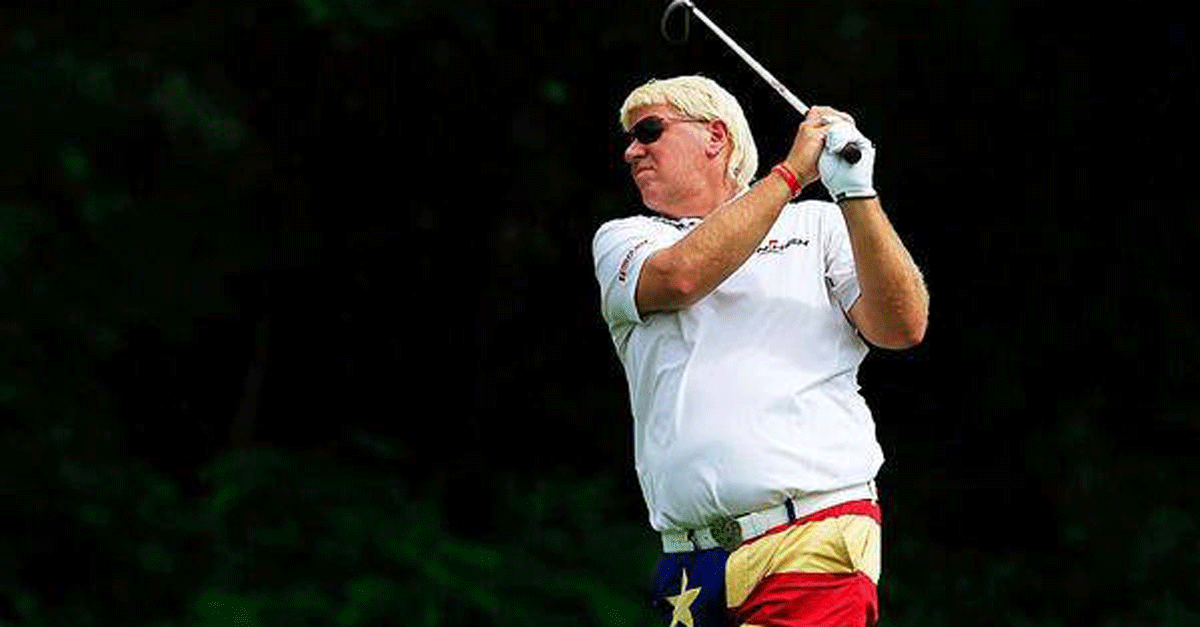 Facebook: John Daly
Facebook: John Daly
Golf legend John Daly is withdrawing from this weekend's U.S. Senior Open after the United States Golf Association (USGA) denied his request to use a golf cart to compete in this weekend's tournament.
Daly is battling a right knee injury he originally suffered while playing in 2017, and then reinjured in April when a woman crashed her car into his RV while it was parked in a Hooters parking lot in Augusta, Georgia during the Masters. Daly, and his attorneys, believe that under the American Disabilities Act, Daly is eligible to use the cart to compete.
The USGA, however, cited that Daly's case did not offer enough material, and requested additional information to permit his request:
Daly told USA Today, "I've been fighting this (injury) for so long and it's my career they're screwing around with here. I'm pissed because I've been playing good golf and I want to play golf, that's what I do for a living. But you know, you can't walk 18 holes, you can't walk 18 holes."
The 52-year-old professional blasted the USGA's ruling on Twitter in a direct contradiction to what the organization said about the inquiry:
"Long John" is a two-time Major winner on the PGA Tour, including his improbable 1991 PGA Championship. Daly entered that tournament as the ninth alternate, and only got in after everyone ahead of him withdrew. Daly went on to win the 1991 PGA Tour Rookie of the Year honor. "The Lion" is famous for his off-brand, non-traditional attire on the golf course, long drives off the tee, and remains popular for his reliability to the casual weekend golfer.
The 39th U.S. Senior open is set to begin this weekend in at the Broadmoor Golf Club in Colorado Springs.