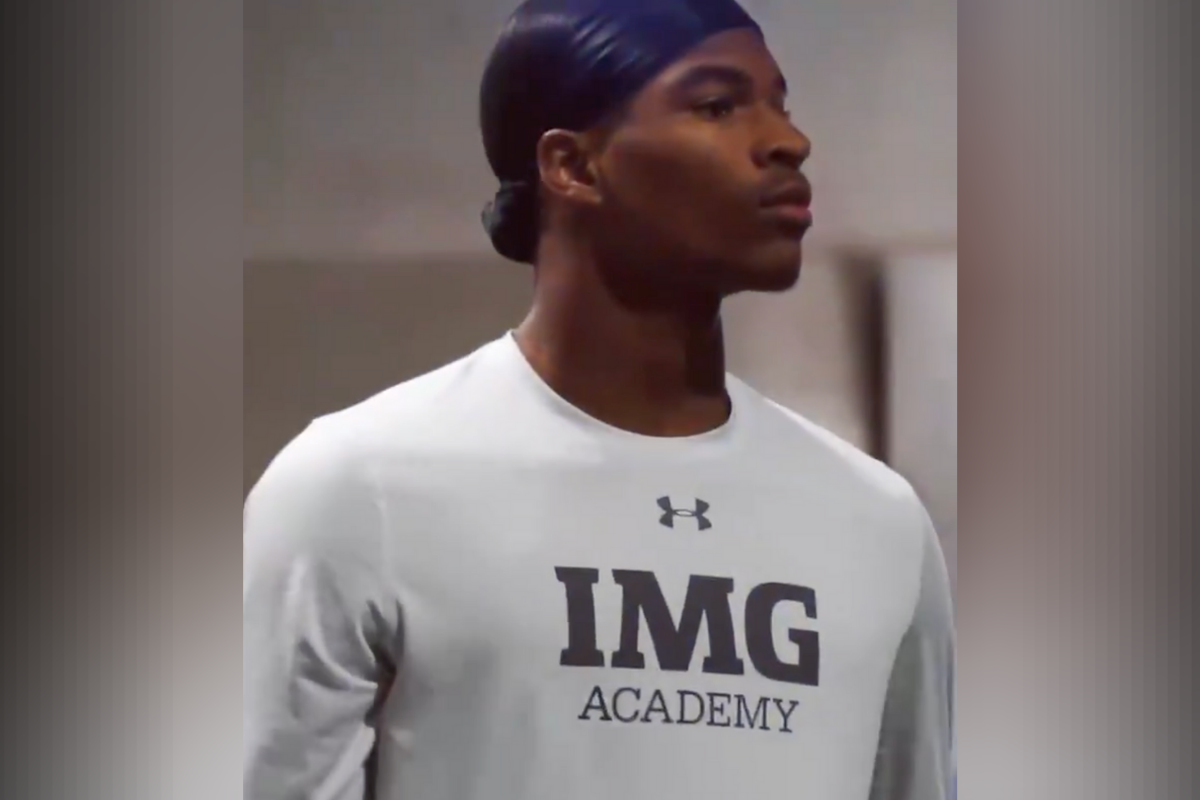 Screenshot from Twitter
Cornerback Daylen Everette is a stud. His on-field play indicates that he is ready for the next level of football.
He played for Norview High School in Norfolk, Virginia, from 2018-19, but he left the school and joined IMG Academy following his sophomore year.
Under IMG's new head coach, Bobby Acosta, the team was predictably spectacular in 2020.
Everette is lining up to join a college program, but he still has a large number of suitors to sift through.
Daylen Everette Recruiting
RELATED: Where Will America?s Top-Ranked Safety Land?
The teams in on the four-star recruit are the usual college football contenders. The Clemson Tigers, Florida Gators, Florida State Seminoles, and Virginia Tech Hokies are all in the lead to sign him.
Not to be outdone, he has had to weigh offers from Alabama, Arizona State, Arkansas, East Carolina, Georgia, Georgia Tech, LSU, Maryland, Miami, Michigan, Michigan State, North Carolina, Ole Miss, Oregon, Penn State, Pittsburgh, South Carolina, Tennessee, Texas A&M, and Virginia as well.
Everette has not concretely landed on a final destination yet, but it is conceivable to think that he could remain in the Sunshine State for college. The Buckeyes have a track record with defensive back prospects, so they can't be ruled out, either.
Daylen Everette Highlights
Daylen Everette has a proven track record of success.
During his sophomore season, he caught 11 interceptions and put his name on the map. He is a four-star prospect and is the sixth-best cornerback in the 2022 recruiting class.
Watching these highlights, it is easy to see why he is so heralded. He follows the ball well and is a nightmare for wide receivers.
If Daylen Everette can hone his craft in the NCAA, he should have a good shot at making the NFL. A lot could happen between now and draft day, but his potential is there, and a good college football coach will be able to extract that.
Before anything, though, he needs to decide on a school.