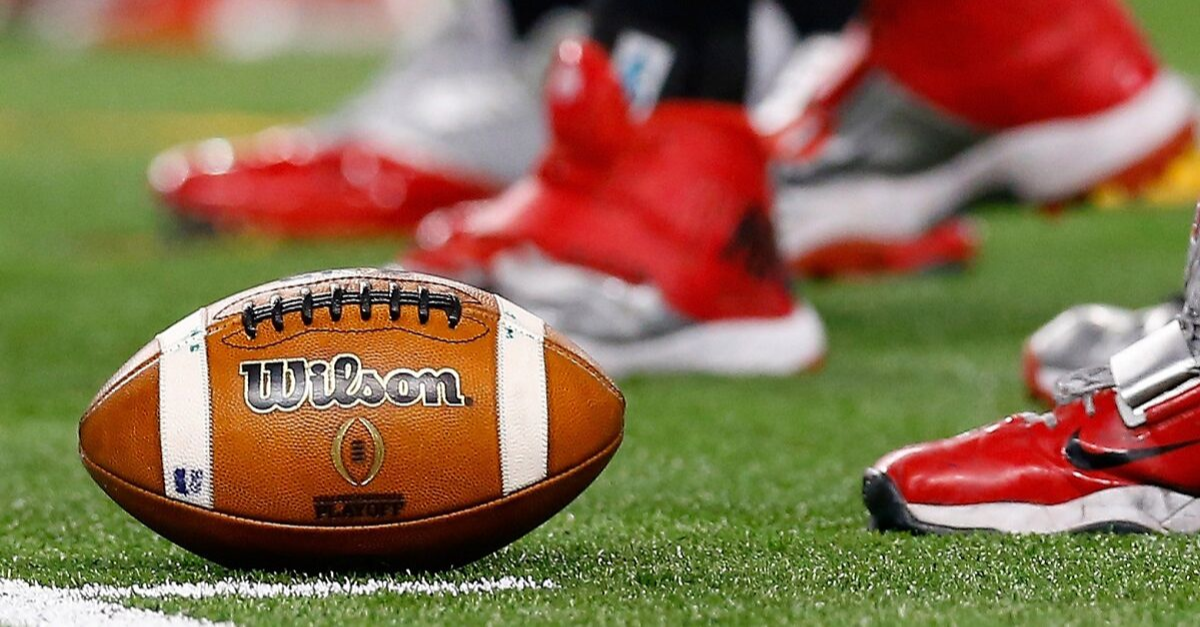 Tom Pennington/Getty Images
A night of fun turned to tragedy for a Dallas-Fort Worth area family over the weekend. Deshaud Williams was playing tag in a parking lot on Friday night with his twin brother, Dashaud, according to NBC 5 in North Texas. Suddenly, "Dee" became short of breath and collapsed. He took his final breath in his twin brother's arms. First responders to the scene pronounced the beloved Lewisville High School football player dead on the way to the hospital.
Deshaud Williams was 16 years old.
"We started jogging a little bit more and he was like, 'Da, I can?t breathe,'" Dashaud Williams said, fighting through tears. "I was like, 'You good? Come on, we're going to get home.' And he was like, 'I can't breathe. I'm about to pass out.' And I ran to him and he fell to his knees and fell on his back."
Williams played defensive tackle for the Fighting Farmers' junior varsity football team. His exact cause of death is not known, but family members believe he suffered cardiac arrest.
A balloon release ceremony was held at a local park to honor Williams' life.
The family launched a GoFundMe page hoping to raise money for funeral arrangements, as well as transportation costs for Deshaud's body back to his hometown in Cleveland, Ohio. Dee is remembered as "more than just an honor roll student who dreamed of being a chef one day. He was a gentle giant, a softspoken brother, son, and grandson whose loved playing football and Fortnite."
As of this publishing, the fundraiser collected more than $7,000, eclipsing the family's initial $5,000 goal. If able, you can donate to the family by clicking here.
This is a tragedy I can't even begin to imagine. Our thoughts are with the Williams family during this time, as well as everyone who knew Deshaud "Dee" Williams in the Lewisville community.