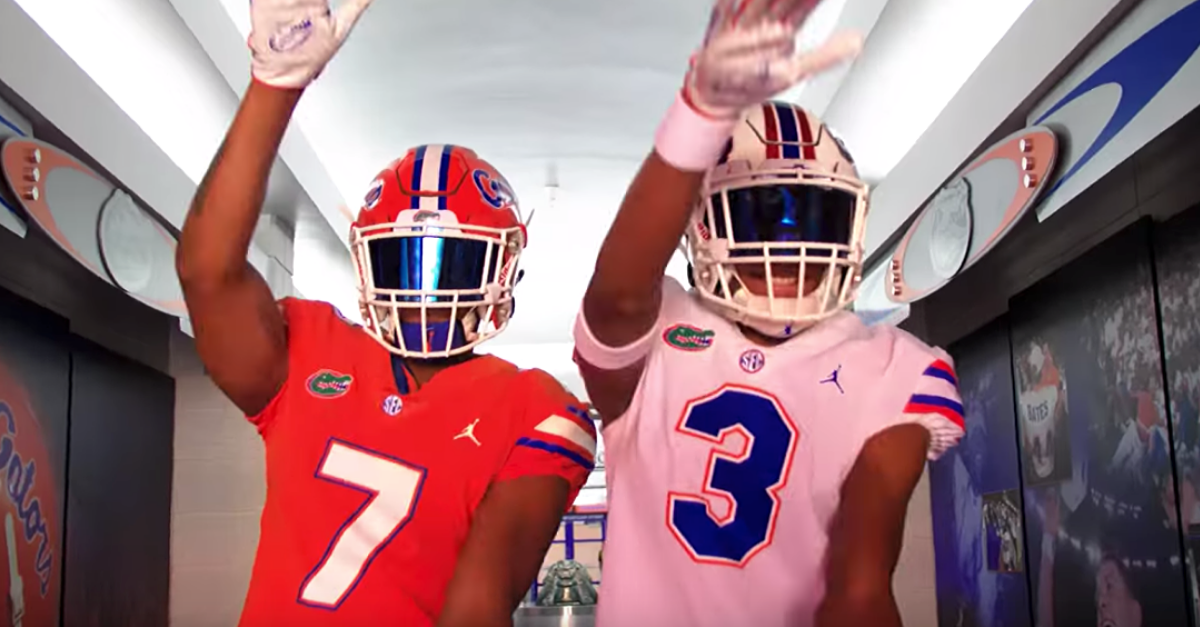 Screenshot from YouTube: Shooters Touch Films
The Florida Gators consider themselves Defensive Back University for a reason, and it's because they continue to recruit and develop elite cornerbacks and safeties. As the saying goes, the rich get richer.
Four-star CB Ethan Pouncey officially signed with the Gators during National Signing Day on Wednesday, December 18, 2019, marking a big get for Florida during the Early Signing Period. Ranked the No. 9 cornerback in the 2020 class by 247Sports, the Winter Park, Fla., native had formerly been committed to the Texas Longhorns before decommitting and opening up his recruitment.
Florida Officially Signs CB Ethan Pouncey
Pouncey committed shortly after visiting Gainesville when Florida beat Florida State in November. His older brother and Texas transfer wide receiver Jordan Pouncey committed along with him, meaning we'll have another pair of Pouncey brothers in The Swamp.
Mike and Maurkice Pouncey were key offensive linemen during UF's national championship years.
The younger Pouncey brings length and skill to a traditionally great secondary unit that sends players to the NFL. The 6-foot-1 cornerback out of Winter Park High School chose Florida over major programs like Alabama, Auburn, Georgia, LSU, Clemson, Tennessee, Notre Dame and Miami.
"They send DB's to the league, you know, that's a fact," Pouncey told 247Sports. "That's why they [have been] under consideration for me."
As an early enrollee, Pouncey will have more time to learn the defense and practice with the team, meaning he'll be more comfortable getting playing time as a freshman.
Pouncey is one of many four-star athletes in Florida head coach Dan Mullen's current recruiting class. It currently sits in the top 10 behind a number of SEC schools. The only program with more four-star commits than the University of Florida's 16 is Alabama, who checks in with 19.
With still plenty of time, the hope is Florida can finish with a top-five recruiting class. Ethan Pouncey was a great start to that goal.
This post was originally published on December 18, 2019.